Canva is an amazing tool for creating graphics online. Everything from simple photo editing to creating social media photos to creating flyers and documents can be done with it. It offers numerous elements, most of which are available for free and suitable for beginners, while others are advanced additions to what is available for free.
So, if you are not yet sure whether you should still use the Canva free plan or upgrade to Canva Pro. This post will enable you to narrow down your options and determine which plan best meets your needs.
About Canva
Canva is a web design program that enables its users to create visual materials without having any sort of graphic design skills. The program is typically used to make social media graphics, short films, slideshows, sliders, banners, as well as other visual assets. It also comes with a variety of customizable templates and royalty-free pictures to assist users in doing so.

Canva, which was launched in the year 2013, is currently a very popular design application, with over 60 million active monthly users in 190 nations. Canva's learning curve is supposed to be pretty gentle, owing to its set of features being even more basic than that of similar types of 'pro' solutions, and its cost is also significantly lower.

Canva Pro vs Canva Free
Canva's free version is a very great option if you frequently want to create some quick designs and don't care about the limitations that accompany them. The pro package, on the other hand, is ideal if you require access to loads of premium materials and tools that save you some valuable time with improved collaborative functions.
We will go over each aspect and also what each plan has to offer in-depth, but first, check out this comparison of the Canva Free versus Pro plan.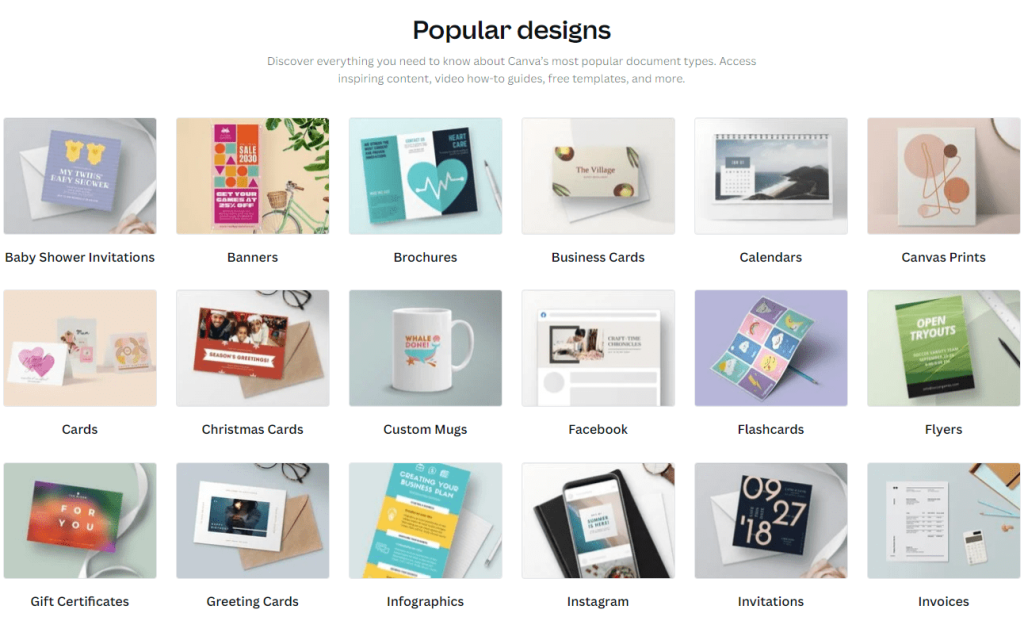 Features of Canva Free
Canva's free version provides limited access to various wonderful features that allow users to create attractive designs for your projects, advertisements, and promotions. Canva Free is ideal for beginners, and once you have understood the free plan's functionalities, you can subscribe to Canva Pro for even more seamless and unlimited designs.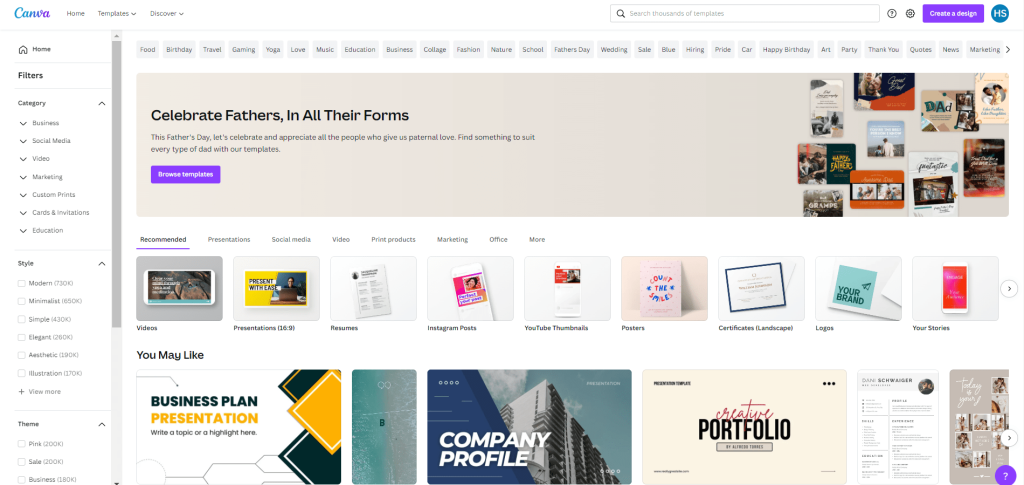 The Features Offered in the Canva Free Plan are as Follows:
Instant access to more than 250,000 templates,
Instant access to around 200K pictures for free, with premium pictures starting at $1 each.
Over 57,000 Graphic Elements & 13,000 Videos
Access to 1700 free fonts for your projects
75 soundtracks and 6 animation effects
Send free email invitations to team members and provide them access as members or administrators.
You will get 5 GB of storage space for uploading your projects.
Features of Canva Pro
Canva Pro features include the ability to produce content that perfectly fits your brand, remove backgrounds from pictures with a single click, instantly resize designs into any content format or custom sizes, transparent pictures in seconds, and schedule your designs in Canva. Canva Pro provides everything in the free version, and furthermore: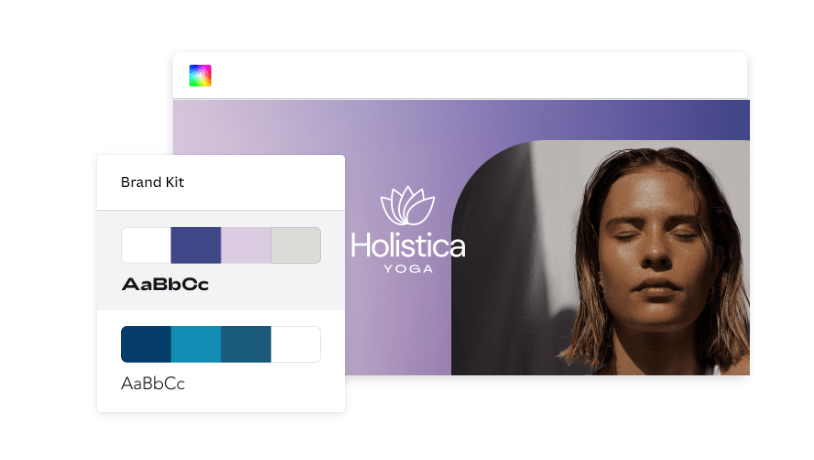 Use Brand Kit Pro to manage and adjust parts of a brand's visual identity by importing your own logos as well as fonts and more.
With a single click, you can remove the background of an image.
Resize your images easily into any content format.
Use the Content Planner to schedule posts on social media platforms.
Quick access to more than 610,000 premium ready-made templates to create outstanding projects.
Create your team, add endless people through email, and then give them access to start collaborating with Canva. It has better collaboration features than the free plan's inviting members.
Use 14 unique animation styles to produce animated images that can be downloaded as a GIF or video (MP4).
Create customized templates that reflect your brand and then share them with your teammates so that they can use them as a template.
Create designs in real-time with your entire team from anywhere on the planet.
You can create unlimited folders to organize your designs.
If you want to use a font that isn't one of Canva's 3000+ fonts, you can also create one of your own.
Gain access to over 3000 premium fonts.
Set your design's download quality when downloading; you may download your designs at extremely high, medium, or low quality.
If you are a graphic designer or wish to develop any type of vector image, downloading your ideas in SVG format is a major advantage.
You'll receive 100 GB of storage space for your images and assets.
You will get priority help from the customer support team.
How Much Does Canva Pro Cost?
| | | |
| --- | --- | --- |
| Canva Costing | Pricing per month | Pricing per Year |
| Canva Free | $0 per month | $0 per month |
| Canva Pro | $12.99 per month | $119.99 per year |
If paid monthly, Canva Pro costs $12.99 per user each month in the United States. You can potentially save money by paying $119.99 ($9.99 per user each month) if you pay annually. The rest of the world has similar pricing. Canva Pro costs €11.99 per month or €107.88 per year in the European Union. The Canva pro version also comes with a 30-day free trial.
This plan gives you access to over 420,000 templates, 75 million graphics, stock pictures, and movies, as well as a number of other features. You'll also get access to Brand Kits, which you can use to keep track of your brand assets (logo, color palette, etc.)
| | | |
| --- | --- | --- |
| Team Members | Monthly Fee | Yearly Fee |
| 5 Members | $14.99 | $149.90 |
| 10 Members | $87.49 | $874.90 |
| 20 Members | $232.49 | $2,324.90 |
| 50 Members | $642.49 | $6,424.90 |
| 100 Members | $1,242.49 | $12,424.90 |
For Whom Do We Recommend Canva Free?
Canva Free is incredibly popular among those on a tight budget who need to make social media graphics, presentations, and business cards. It offers 5GB of cloud storage for your projects, as well as access to hundreds of thousands of templates, designs, and illustrations.
Canva Free is ideal for folks who just use the site sometimes, don't require much from it, or are on a tight budget. Canva free has a lot to offer, and even with limited tools, you can create some incredibly eye-catching designs.
For Whom Do We Recommend Canva Pro?
Canva Pro is ideal for businesses of all sizes, whether they are one person or hundreds. To improve workflow, it includes an internal commenting and collaboration system. Members of your team can add designs to your Canva team designs, and you can leave comments for each other.
Canva Pro will also appeal to professional designers and brand managers, who can use Canva to put up their brand assets and custom templates, giving them more control over an organization's brand.
If you think both Canva Pro and Canva free versions are not right for you then I would suggest you should check our list of Canva alternatives here and choose the right platform for yourself.
Conclusion: Canva Pro vs Free (2023)
Honestly, it all depends on the type of user you are and what your priorities are. If you are a newbie and just getting started with designing posters, banners, or e-cards, or even if you are a little low on budget and can't really afford a premium design program, then Canva Free would be ideal for you. The free version will give you almost all the basic tools you need to begin your journey as a designer and improve your skills.
If you have some prior designing experience and know-how to use some pro features and tools for editing, and if you can afford the otherwise reasonable price tag, then Canva Pro would be a good option for you. Canva Pro brings you everything that is available in the free plan and a lot more. The possibilities for your creative thoughts to take shape with Canva Pro are virtually limitless. You will be able to create some really stunning and high-quality designs using the premium tools of Canva Pro.
Related Links
FAQs: On Canva Pro vs Free
Does Canva offer a free trial for its pro version?
Yes, Canva offers an exclusive 30 days free trial to its pro version. It is best for those who want to try the Pro features before purchasing its subscription.
I have a team of 4 people; which Canva plan is best for me?
Normally the individual plan of Canva Pro costs $12.95/mo. If you purchase its 1-5 team plan, then you can get it at just $119.95/year, which is equivalent to $9.95/user/month. So this plan would be the best option for you.
Can I export my designs to Canva?
Yes, you can upload your designs directly on Canva. You can also use the compressions tools of Canva Pro to compress the images and export them in PNG or SVG format.
Is Canva Pro worth it?
If you need the advanced design features of Canva, then it is definitely worth it to upgrade to Canva Pro.
Do I need to install Canva before using it on my device?
No. You can directly use Canva from its official website. However, Canva does offer apps for your mobile, tablet, Windows, and Mac devices.