Are you still confused about which one to choose, Elementor Pro vs Free? If so, you have the right place to clear your doubts.
Elementor Cloud is one of the best WordPress solutions with secure built-in hosting with the Google Cloud platform with all the Elementor Pro features built-in. It is easy to use, and plug n play without any installation required.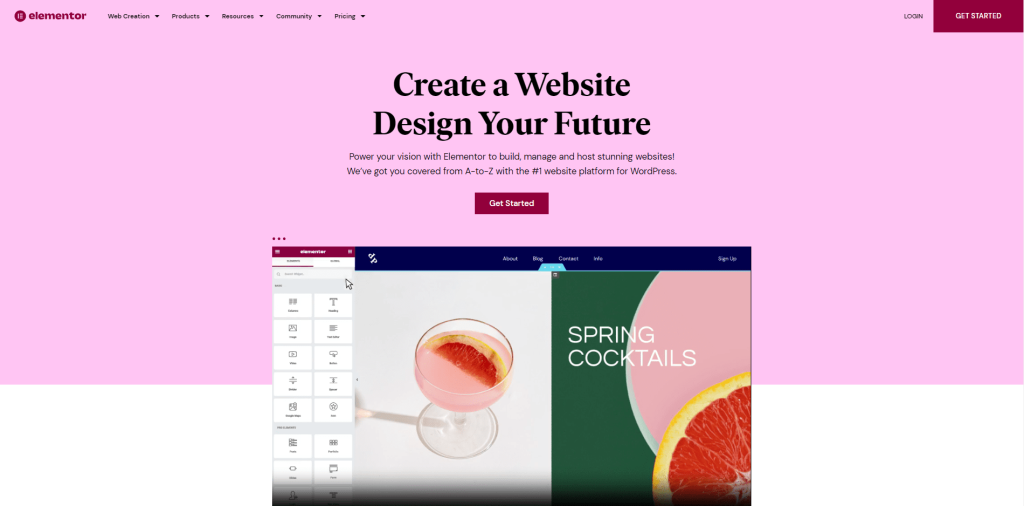 So, here in this post, we have given an in-depth comparison between Elementor Pro vs Free. Without any hassle, let get dive into it.
Elementor Pro vs Free: In-Depth Comparison
Here we have side by side comparison between Elementor Pro vs Free. Let's have a look.
Elementor Free Overview:
The Free version of Elementor is quite impressive that offers robust features like a visual drag and drop builder to design endless design possibilities with an impressive website in no time, more than 30+ pre-build different elements that make your work quicker and more accessible, access to various blocks and page templates.
With Elementor Free version, you can create an engaging multiple pages layout with multiple columns layout. So, if you want your websites and other blogs to have a similar design, you can do it without paying any single bucks.
Elementor Pro Overview:
Elementor Pro is the extension of Elementor that gives you the power of advanced professional tools to speed up your design and workflow. It gives you the power to customize every part of your theme with Theme Builder, access several templates and blocks, and allow visual design forms that integrate them seamlessly. It also offers fully-features professional widgets.
Elementor Pro helps you find the perfect designer, developer, and marketer for your next project and get hired as a professional. You can also connect with top web creators worldwide to share your knowledge, collaborate, and get help to grow your business. Well, check here my detailed Elementor Pro Review to get detailed insights into it
Elementor Pro vs Free: Benefits
In this section, we have given side by side comparison of features of both Elementor Pro and the Free version. Let's get inside into it.
1. Theme Builder:
Now, with Elementor Pro theme builder, you can build limitless themes without any restrictions and can visualize archive page, header, footer, single posts, and all other major parts of your site with Elementor. This theme builder requires no coding skills and works on any theme. No other plugins or theme offers this solution. It allows the entire web design process to be visualized and code-free so that you can complete your project faster than ever before.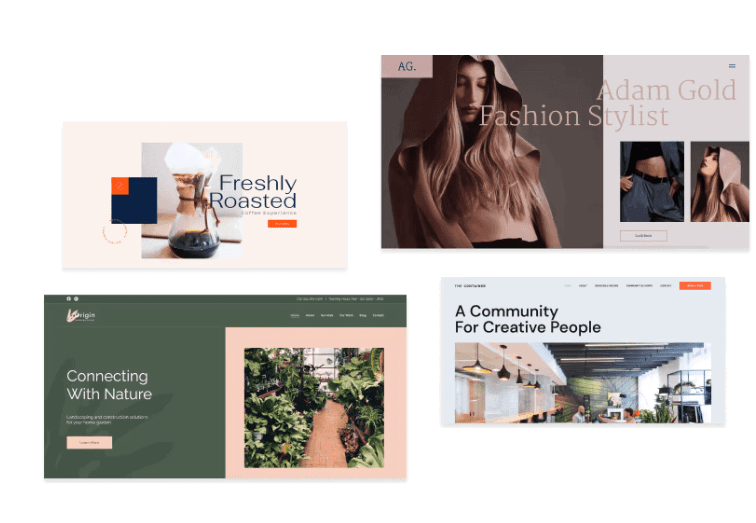 2. Professional Blocks & Templates:
Elementor Pro offers a wide range of professionally pre-built templates and blocks so that you can easily customize and create beautiful websites. These templates and blocks integrate with Pro widgets so that you can create stunning pages that feature forms, animated headlines, slides, and other important Elementor Pro features.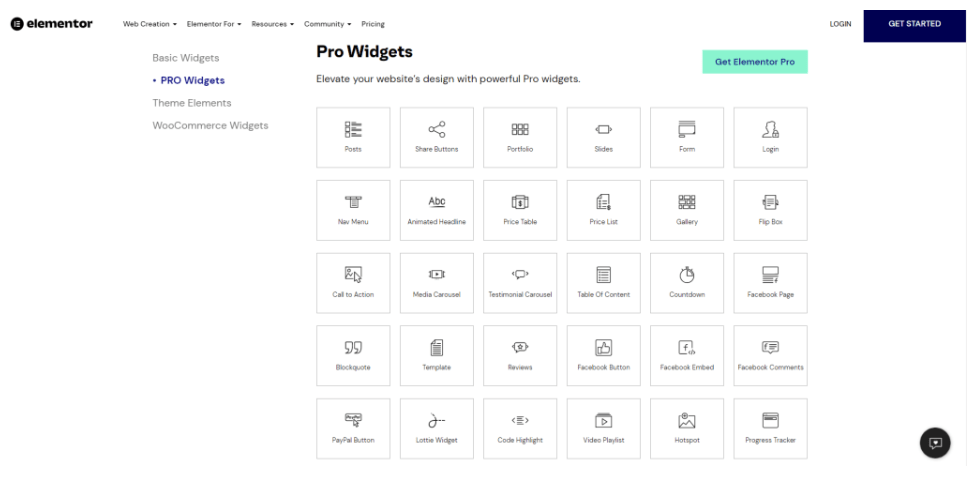 3. Vissully Design Forms & Integrate Them:
Contact forms are the most important of every website that helps you in conversion and leads. Now you can design your form on the front end and connect them to any CRM or marketing automation platform of your choice within a few clicks.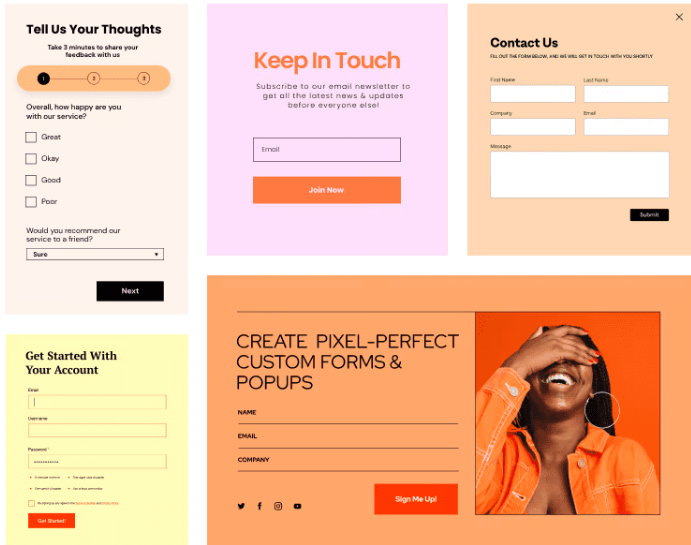 4. Professional Widgets & Features:
Widgets and features play an essential role for any professional web designer, including animated headlines for massive headline design, WooCommerce widgets, post widgets for excellent display of blog posts, media carousel, and custom fonts.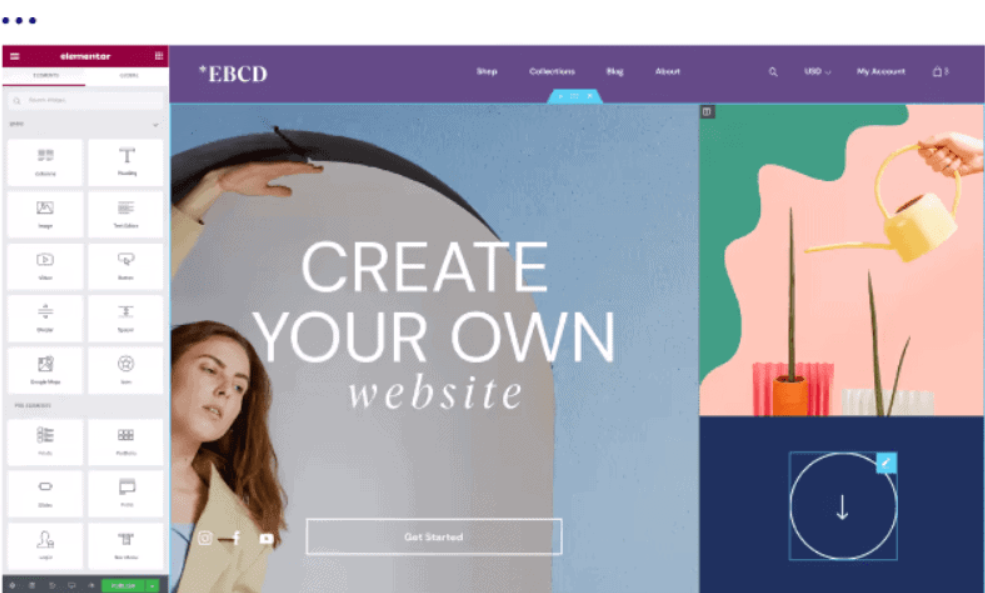 Elementor Pro vs Free: Features List
Here we have listed the features offered by Elementor Pro and Free. Let's get deep inside into it.
| Features | Elementor Free  | Elementor Pro |
| --- | --- | --- |
| Template Library | ✅ | ✅ |
| Mobile Editing | ✅ | ✅ |
| Import/Export Template | ✅ | ✅ |
| Video Lightbox | ✅ | ✅ |
| Shape Divider | ✅ | ✅ |
| Text Shadow | ✅ | ✅ |
| Box Shadow | ✅ | ✅ |
| Hover Animation | ✅ | ✅ |
| Background Overlay | ✅ | ✅ |
| Heading | ✅ | ✅ |
| Entrance Animation | ✅ | ✅ |
| Text Editor | ✅ | ✅ |
| Image | ✅ | ✅ |
| Button | ✅ | ✅ |
| Video | ✅ | ✅ |
| Testimonials | ✅ | ✅ |
| Image Box | ✅ | ✅ |
| Icon Box | ✅ | ✅ |
| Image Gallery | ✅ | ✅ |
| Social Icons | ✅ | ✅ |
| Image Carousel | ✅ | ✅ |
| Counter | ✅ | ✅ |
| Icon List | ✅ | ✅ |
| Tabs | ✅ | ✅ |
| Progress Bar | ✅ | ✅ |
| Accordian | ✅ | ✅ |
| Slides | ❌ | ✅ |
| Forms | ❌ | ✅ |
| Portfolio | ❌ | ✅ |
| Popup Builder | ❌ | ✅ |
| Custom Fonts | ❌ | ✅ |
| Blockquote | ❌ | ✅ |
| Call To Action Widgets | ❌ | ✅ |
| Header & Footer Builder | ❌ | ✅ |
| Nav Menu | ❌ | ✅ |
Elementor Pro Pricing
Elementor Pro offers 4 different plans. 1. Essential Plan 2. Business Plan 3. Grow Plan & 4. Scale Plan. Let's look at the pricing for these plans.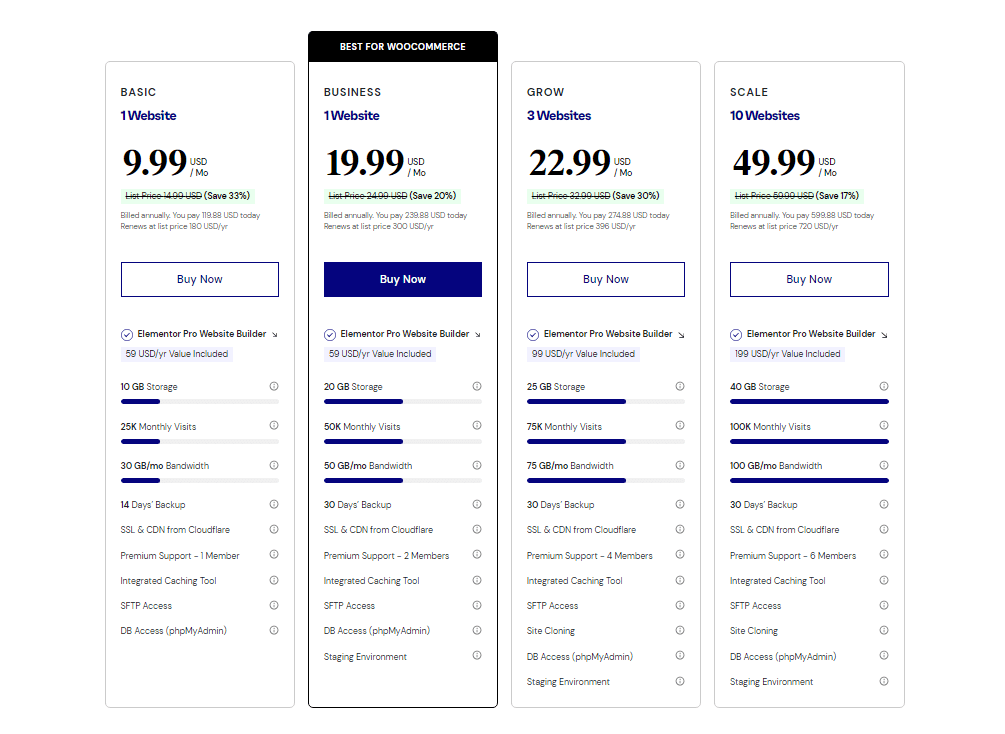 1. Elementor Hosting Basic Plan:
This Basic Hosting Plan of Elementor costs at $9.99/mo For 1 Website. It will provide you with 10GB Storage, 14 days storage and much more.
2. Elementor Hosting Business Plan:
Elementor Hosting Business Plan comes up with all the features which were included in Basic Plan but unlike Basic Plan 2 members can access the Business Plan. It's also for 1 Website which will cost you at $19.99/mo. It's best recommended for WooCommerce.
3. Elementor Hosting Grow Plan:
Grow Plan is advanced compared to the Basic Plan and Business Plan. It will cost you $22.99/mo for 3 Websites with 25 GB Storage, 30 Days Backup and much more. Its great for a growing business.
4. Elementor Hosting Scale Plan:
The last plan is Elementor Hosting Scale Plan. It costs at $49.99/mo with 40 GB Storage, 100 GB/mo Bandwidth , 6 premium support members and much more.
Which One Should You Choose For Your Website: Elementor Pro Or Free?
It totally depends on your requirements because if you want to create one website with simple attributes, then it would be best for you to choose Elementor free version. With the free version, you will get all the basic features of Elementor which you can use to design your website without any hassle. You can also create complex layouts for your website with Elementor free version, which is a plus point.
With Elementor Pro, you can design every aspect of your website in any way you want. It gives you all the advanced features you will need to customize the theme, pages of your website, and everything else on your website. The pro version is also great; if you have multiple websites, then you can simply opt for a plan with more websites.
Related Read:
Conclusion: Elementor Pro vs Free (2023)
I hope this article will suit all your queries and helps you to choose between Elementor Pro vs Free depending on your needs and choice. Elementor Pro is the best option for using Elemntor at its full power.
Still, if you have any doubts or queries, you can comment on your thoughts in the comment section below.