Have you ever wondered the Elementor pricing and whether it is worth paying or not?
Elementor offers two products -The Elementor plugin and the Elementor cloud website. The Elementor plugin is a powerful drag-and-drop builder for WordPress that enables you to build dynamic websites from scratch without writing a single line of code.
On the other hand, the Elementor cloud website is an all-inclusive solution that allows you to create, manage, and host your website without any hassle. But how much do Elementor products actually cost?
In this article, we will take a look at the pricing of each product and what they offer in detail so that you can decide which product is worth investing in and which caters to your needs the best!
So, without further ado, let's get into the details!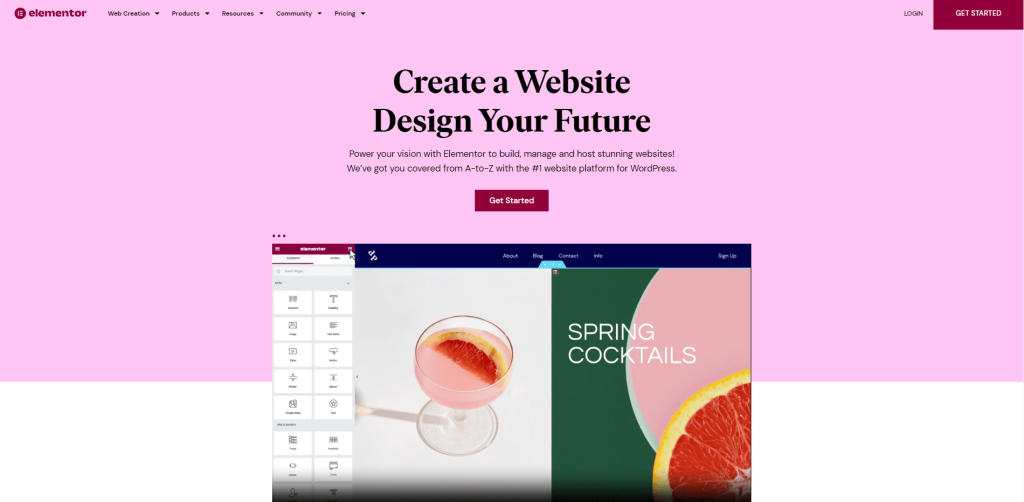 What Is Elementor?
It is a page builder tool and plugin. Elementor has made it easy for everyone to design their own website within few clicks. With Elementor, you don't need to be familiar with coding. Elementor comes up with great features such as Drag & drop, Templates, Responsive, Widgets and much more.
Elementor will help you create a website effortlessly and make it look as visually pleasing as you want. This can be considered as one of the best option to go with if you are looking for someone to create a website for you & you are low on budget.
Elementor Plugin Pricing:
The Elementor plugin is the number one visual page builder for WordPress. It enables you to design every aspect of your website with its live drag-and-drop editing feature. Elementor offers a free version of the plugin that can be installed quickly from the official website.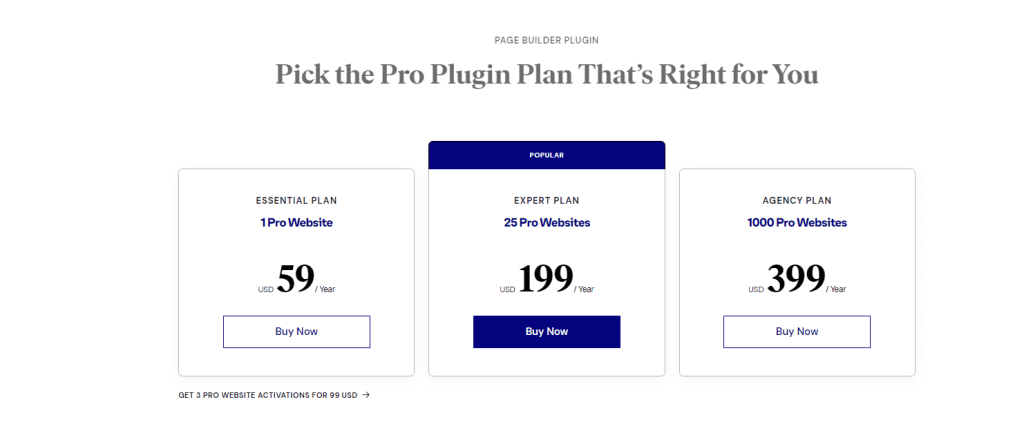 While the free version offers plenty of features that you can enjoy without paying a penny from your pocket, Elementor Pro removes all the restrictions and takes your website creation to another level!
Pro Features
Before we break down the pricing details, here is a quick overview of the 'pro features' you get to enjoy. Reading these features will help you understand the pricing better.
Editor features:
The editor features include drag and drop editor, live editing, 100+ widgets, global editing, theme builder, and responsive editing.
Marketing and Ecommerce:
you can build a fully-fledged eCommerce and marketing website with features like WooCommerce builder, popup builder, integrations, dynamic content, form builder, landing page builder, etc.
Design:
Design stunning websites without writing a single coding line with extraordinary designing features, including Global colors, fonts, custom CSS, motions and interactions, and more.
Additional features include site settings, navigator, finder, and more.
Now that you know the pro features let us dive into the breakdown of the pricing of the Elementor plugin.
| | | | | |
| --- | --- | --- | --- | --- |
| Plan | Price | Website Activation | Features | Best For |
| Essential Plan | $59/year | 1 | –All Elementor pro features. -Premium support. -website kits. | Beginners and individuals who own a personal blog or website. |
| Expert Plan | $199/year | 25 | -Everything in the essential plan. -Expert website kits. -Elementor expert profile. | Professionals who want the best solution to run multiple websites. |
| Agency Plan | $399/year | 1000 | Same as the Expert plan, except the number of activations supported. | Professionals, agencies, and experts. |
Note: The pricing mentioned above is not inclusive of taxes. Additional charges will be applicable during checkout, depending on your billing address. Additionally, each plan is backed by a 30-day money-back guarantee, so you can be assured that your money is in safe hands!
Which Elementor Plugin Plan Is Right For You?
There are many pricing options available for Elementor Pro Plugin, but which one should you choose? That totally depends on your needs and the type of website you want to design. If you just want to create one simple website, then you should choose the Elementor free version. It gives you all the basic tools to help you design a simple website. If you want to design a single website but want to give it a more professional look, then you should choose the Essential Plan.
Let's say you are running a small website designing firm that needs to design for more than 10-15 clients websites, then you should choose the Expert plan. When the number of websites is more than 25, then you should shift to the Studio plan. If your requirement is more than 100 websites and it keeps growing, then the Agency plan is the best option for you.
Elementor Pro: Pros & Cons
Let's take a quick look at the Pros and Cons of Elementor.
Elementor Pro: Pros
The Pros are given below:
Vast range of plugins to add additional functionality.
Excellent Customer Support 
Visually pleasing themes
Integrates with WooCommerce 
Elementor Pro: Cons
The Cons are given below:
No Lifetime Payment Pricing Available
High Annual Maintenance Costs
Elementor Cloud Website Pricing:
Elementor cloud website is truly a one-stop solution that will save your time and cost! Besides offering everything in the Elementor Pro along with cloud hosting and WordPress installation.
The solution allows you to wave goodbye to the hassles of opting for third-party and expensive solutions by providing everything from hosting, and CMS tools, to its live drag and drop editor under one roof!

The pricing for the all-inclusive Elementor cloud website is $99 per year, backed by a 30-day money-back guarantee. The solution is best for anyone looking forward to building their website without any hassle. Since Elementor provides everything to you with a simple solution, you can save your time creating stunning websites.
Furthermore, if you are someone who builds websites for clients, the Elementor cloud website is the best solution as it is easier to maintain and design. One of the best parts about opting for a cloud website is that you do not have to worry about any hidden charges. Since other hosting providers may charge hidden fees without informing you prior, Elementor lets you enjoy its features without charging additional or hidden free (except for the extra money for taxes).
Lastly, you can enjoy various perks of hosting, including free SSL, custom domain, automatic backups, 100 GB bandwidth, robust configuration, and customer support available 24/7 at your fingertips.
Elementor Plugin vs Elementor Cloud Website -Which One Should You Choose?
Choosing between the two products depends on what you are looking for. For example, if you are someone who needs a one-stop solution without looking for other options, the Elementor cloud website is the best pick.
Similarly, if you are already hosting your website with another hosting provider and need only a page builder, Elementor pro will do the work. Fortunately, if you want to switch to the Elementor cloud website from another hosting provider, you can do it anytime without any restrictions!
If you need a quick recommendation, we would suggest going with the Elementor cloud website as you will pay for the service once and be guaranteed that all your work will be hassle-free with the best services in one place.
Related Read:
Wrapping up on Elementor pricing
Elementor Pricing Plans are straightforward and affordable for the best services. Both Elementor Plugin and Elementor Pro provide exceptional functionalities. Depending on your needs, go ahead and enjoy the world's best website creation platform!
We hope this article helped you understand the pricing of Elementor. So, which product are you choosing? Elementor Pro or Elementor cloud website? Let us know in the comments section below.