Not sure about How To Add Elementor Pro To WordPress? Then you have arrived at the perfect place to get all your queries.
Nowadays, Elementor is the top-notch WordPress page builder available in the market. It offers limitless design possibilities and is easy to install in WordPress.
So, in this article, you will learn steps to guide on how to add Elementor to WordPress.
How To Install Elementor In WordPress 2023:
There are couple of easy ways to add Elementor Pro to WordPress:
Elementor Cloud Website (Hosting) Method.
Add Elementor From WordPress Dashboard.
So without any hassle, let's have a look at each method step by step:
Note: Wanna get detailed insights into Elementor Pro? Check our detailed Elementor Pro Review here.
Elementor Cloud (Hosting) Website Method
This method is really simple because you only have to purchase the Elementor Cloud Website plan and the Elementor team will manage the rest for you. The Elementor Cloud Website plan costs $99/year and once you complete your purchase, you can start creating your website with Elementor pro.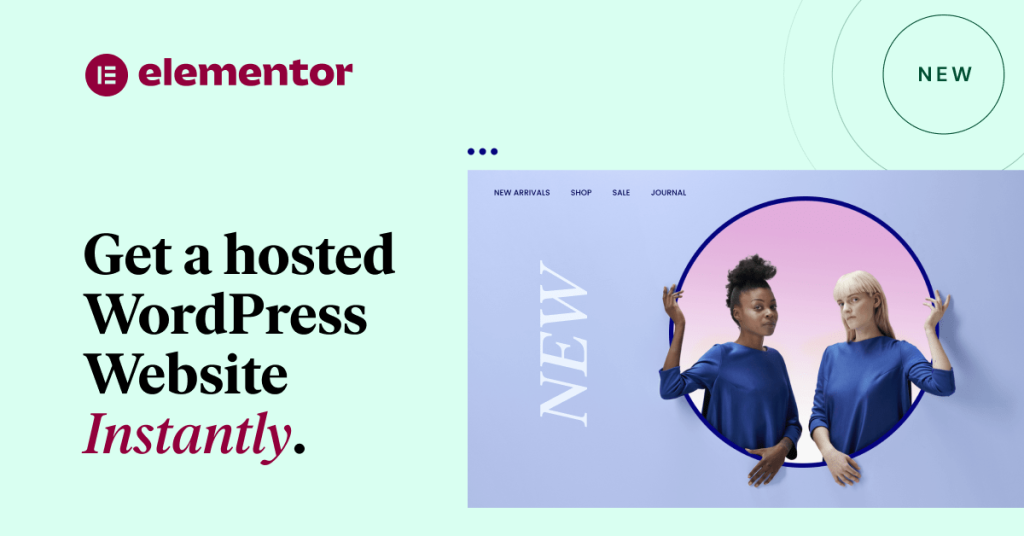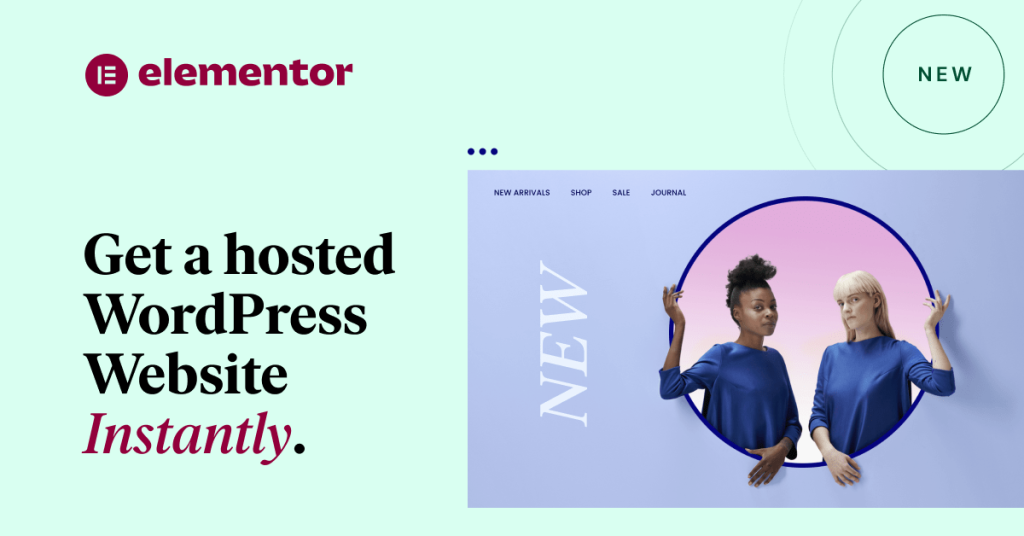 You will be redirected to the My Elementor dashboard where you can find your website. Once you open it, you will see that the Elementor pro plugin is already installed on your WordPress website. This is a really straightforward method where you will also get hosting from Google Cloud Platform for your website.
Steps To Add from Elementor Official Website
Here is a step you must follow to Add from Elementor's Official Website. Let's get inside into it.
Step #1: Visit the Official Website
Go to the official website of Elementor Pro and hit on the Join Now button.

Step #2: Create Your Account
Here, you have to create your account in the next step by filling up your Email and password. Now click on the Create Account.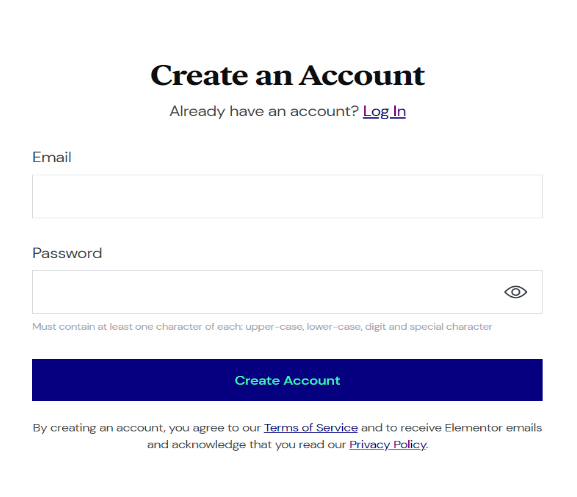 Step #3: Answer the few questions asked
In the next step, you have to answer a few questions about building a website.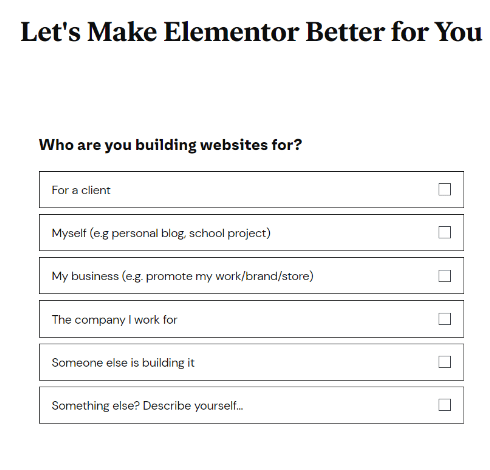 Step #4: Choose the Elementor Pro Plan
In the next step, choose the Elementor Pro plan, including hosting and WordPress installation. You can also go with Elementor Pro Plan or the Basic Free version. For showing the demo, I will choose Free Plan for you.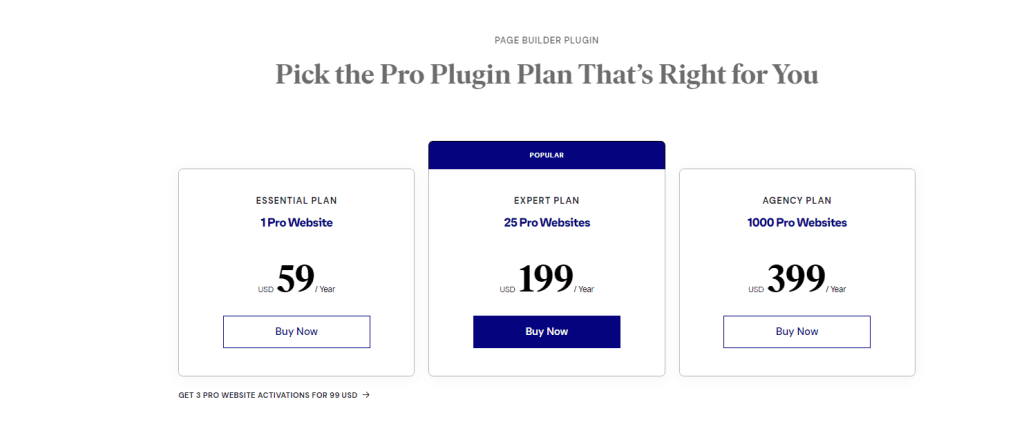 Step #5: Check the Domain is connected or not
Enter your website domain name to check that your domain is connected to your WordPress site.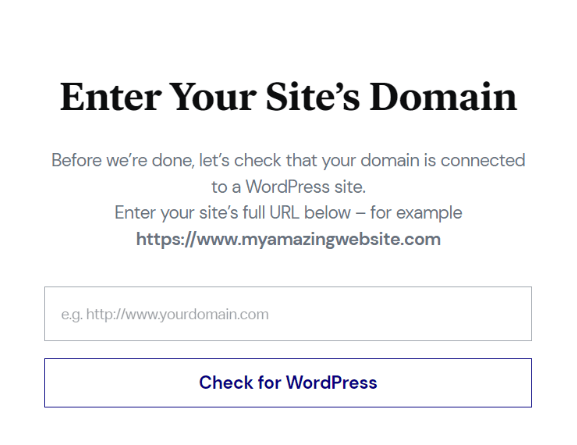 Step #6: Click on Install
As your site compatibility is confirmed, click on the Install Elementor.
Step #7: Redirected to Website to Log in
Once Redirected, Enter your credential to log in, it will take you to the Elementor plugin page and click Install Now.
Step #8: Click on Activate Plugin
When done with the installation, click on the Activate Plugin.
Wow! You have finished installing elementor pro to WordPress.
Steps To Add Elementor From WordPress Dashboard:
Here is a step-by-step guide to adding Elementor from the WordPress dashboard. Let's get inside into it.
Step #1: Log In
Log in to your website on the Dashboard, select the Plugin and click on Add New.
Step #2: Search for Elementor
Now, you need to search the Elementor, select the Elementor Website Builder, and click on the install.
Step #3: Activate Elementor
As your Elementor is installed, click on the Activate.
Using the above methods, you can install Elementor from the WordPress dashboard.
Elementor Pro Pricing Plan:
It offers 3 different types of pricing plans to its users with all robust features.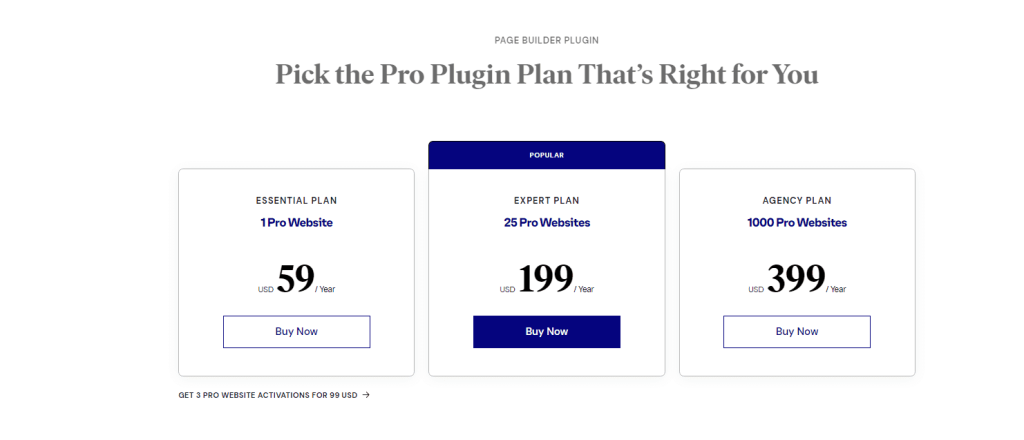 Elementor Pro Essential Plan:
This is a very basic plan which costs you $59 per year with 1 pro website activation, premium support, and website kits.
Elementor Pro Expert Plan:
This plan starts at $199 per year with 25 pro website activation, VIP support, expert website kits, and an Elementor expert profile.
Elementor Pro Agency Plan:
This plan will cost you $399 per year with 1000 website activation, Elementor expert profile, expert website kits, and VIP support.
What Is Included With Elementor Pro Plans
Let's take a look at the Important features which are included in Elementor Pro Plans
| Sr. No. | Elementor Pro Plans Features |
| --- | --- |
| 1. | Drag & Drop Editor |
| 2. | Responsive |
| 3. | Theme Builder |
| 4. | WooCommerce Builder |
| 5. | Integrations |
| 6. | Form Builder |
| 7. | 90+ Website Kits |
| 8. | Drag from Desktop |
| 9. | Custom Attributes |
| 10. | Popup Builder |
What Will You Get With Elementor Pro?
Elementor is an amazing WordPress page builder that gives you all the necessary tools to design a professional website. You get plenty of features even in the Elementor free version, but the Pro version gives you access to all the advanced features & professional designs that you can use to add more professional touch to your website.
With Elementor Pro, you get access to theme builder, custom CSS, 90+ website kits, WooCommerce builder, dynamic content control, form builder, popup builder, contextual notes, custom code, role manager, and custom attributes feature. The rest are similar features to Elementor free version.
Related Read:
Conclusion: How To Add Elementor Pro To WordPress
That is how you add Elementor pro to WordPress quickly and easily. I hope this article clears all your queries and helps you install Elementor to WordPress in no time.
If you have any doubts regarding this article, don't hesitate to comment your queries in the comment section below. I'll be more than happy to help you out.