Do you need Elementor for your WooCommerce storage in 2023? Fortunately, Elementor has now launched Cloud Website hosting that you can use to have your hosting along with the Pro plugin activation.
Elementor Cloud is the best solution to launch your eCommerce store right away. You don't need to purchase Elementor Pro with Elementor Cloud separately. You will get all the Elementor Pro plugin features included with Elementor Cloud Website hosting. Elementor Cloud takes a few minutes to set up and saves your time in building an attractive website.
Let's see how you can set up Elementor Cloud.
How to Install Elementor Pro? (Step By Step)
Follow the steps given below to set up Elementor Cloud, and at the end of this process, you will be able to activate the Elementor Pro plugin on your dashboard.
1. Create an Account 
In order to start a new Elementor Cloud website, you need to create an Elementor account. Visit the official website of Elementor and click on Get Started to create a new account for free.
You need to enter your email and a strong password to sign up for a new account. After that, you can choose your business type and your requirements to finish creating the website.
If you already have an existing account, you can skip this step.
2. Purchase Elementor Cloud Hosting Plan
After creating the account, you will need to purchase the Elementor Cloud Hosting subscription to move further.
Click on Buy Now under the Elementor Cloud plan and fill in your billing details to complete the payment.


If you already have an Elementor Pro subscription, you can upgrade your account to Elementor Cloud to make your workflow hassle-free.
3. Set your Website's Name 
Once your payment is completed, you need to give your website a name. Assign your website's name according to your niche and click on Next.
4. Select a Subdomain
On the next page, the setup wizard will suggest an available domain name according to the website name you have set. If you want, you can change it and make it short & memorable. You need to check domain availability for your manual domain. If it shows "domain is available," you can move further by clicking Next.
5. Choose Website Type
Next, select the type of your website. You will see four options:
Portfolio
Online Store
Blog
Business / Corporate Website
Then click on Next.
6. Choose a Website Kit
In this section, you can choose a relevant website kit to expertly design and customize your website. You can find Basic, Moderate, and Advanced kits for customization. You can click on a kit to know what's inside it. Additionally, you click on Preview to see how your website will look after using the kit.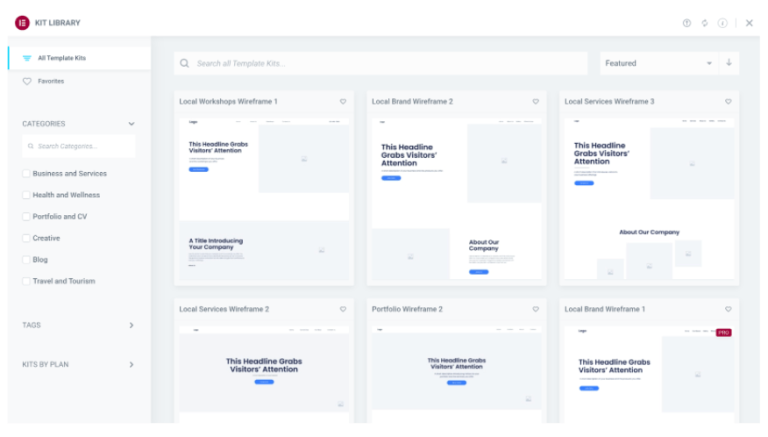 If you want to do the editing process later, you can click on "I'd rather start from scratch."
7. Activate Elementor Pro Plugin
After completing the setup process of Elementor Cloud, the system will take a few seconds, and then it will automatically activate the Elementor Pro plugin on your dashboard. You will also receive all the information about your account via email after the installation of Elementor Pro.
In case you don't want to go with Elementor Cloud, you can follow these steps to install the Elementor Pro plugin in your WordPress.
Step #1. Purchase the Elementor Pro plugin. After the successful payment, you will receive login credentials for your account in your email.
Step #2. Go to my.elementor.com to navigate the Elementor dashboard. Sign in to your account using the login credentials you received in your email.
Step #3. On the dashboard, click on "My Account" and then click on "Download Plugin" to download the zip file of the Elementor Pro plugin.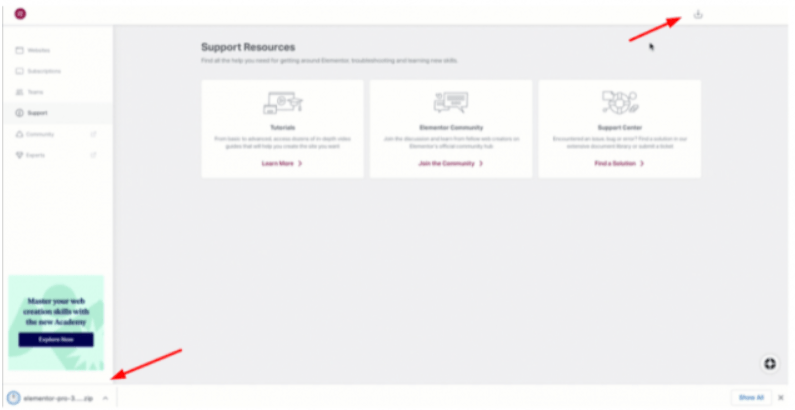 Step #4. Now log in to your WordPress website and go to Plugins >> Add New. In the next section, click on Choose File and select the zip file you have downloaded. Install the plugin and click on Activate.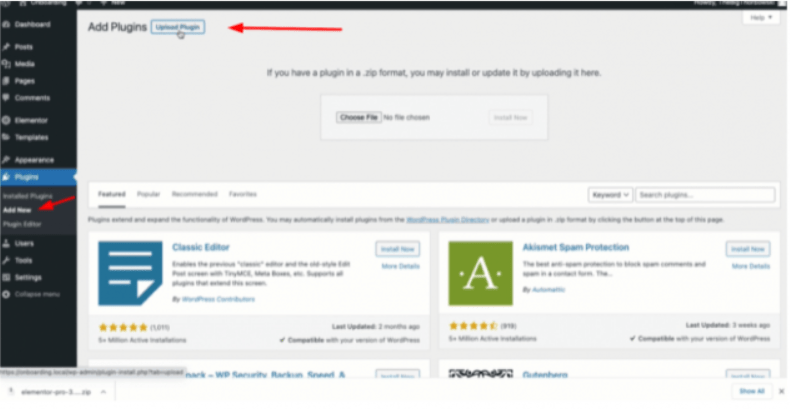 Step #5. Once the installation is finished, the system will ask you to activate your Elementor Pro license key. Here, select your account and tap on "Connect & Activate" to activate the plugin.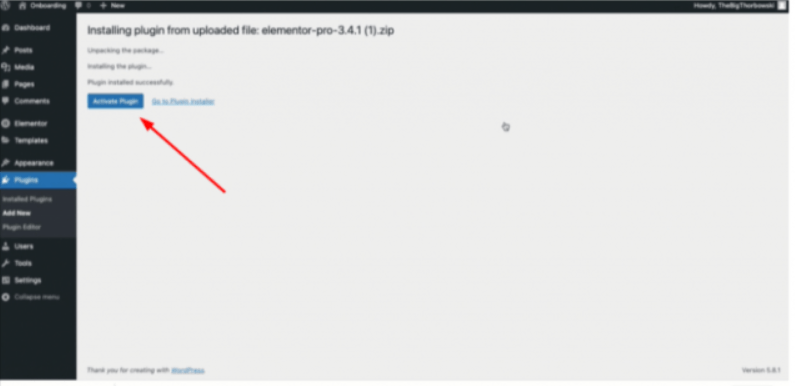 Elementor Pricing Plans
Elementor has two types of pricing options: Plugin Pricing and Elementor Cloud Website Pricing. Here we have explained both of them in brief:
Elementor Plugin Pricing
Elementor used to offer five different plans, but now they are offering four plugin plans, and they are: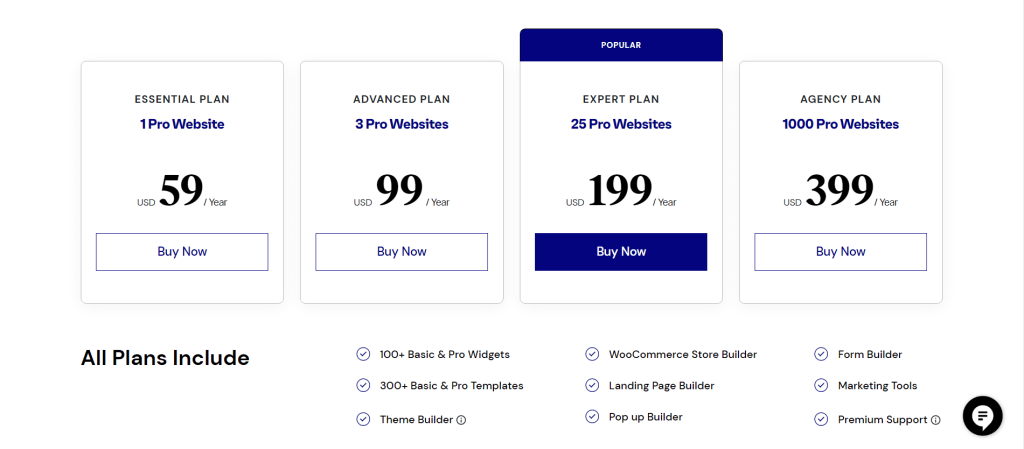 Essential Plan – $59/year for 1 Pro Website Activation
Advanced Plan – $99/year for 3 Pro Website Activations
Expert Plan – $199/year for 25 Pro Website Activations
Agency Plan – $399/year for 1000 Pro Website Activations
In all these plans, you will get complete access to the features of Elementor Pro.
Cloud Website Builder Pricing
There is only one pricing available for Elementor Cloud Website builder, and it costs $99/year. It allows you to use this builder only on one website, and if you want to use it on more websites, then you will need to buy separate subscriptions for that. This plan also gives hosting to your website.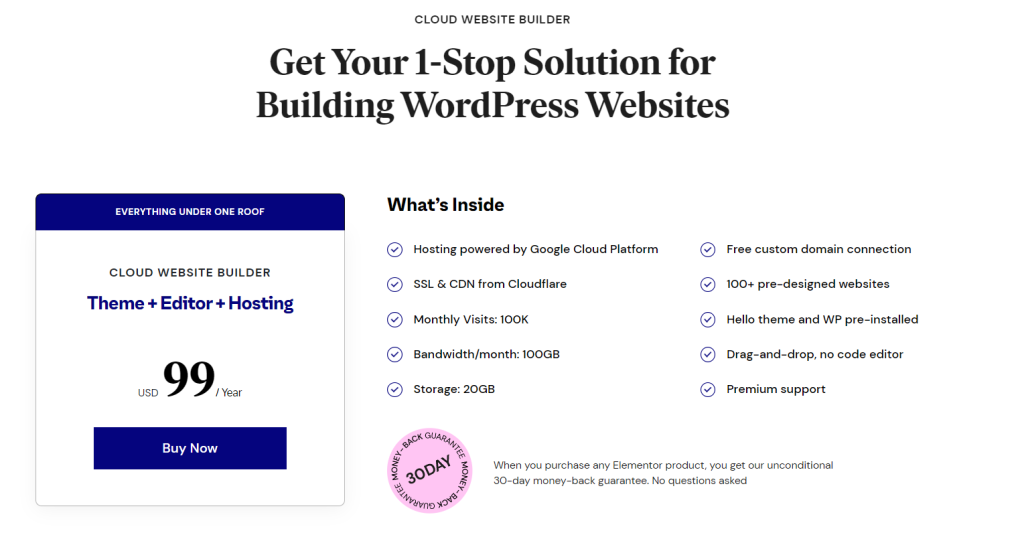 Related Read:
Conclusion: How To Install Elementor Pro (2023)
So this is the process you can follow to install the Elementor Pro plugin on WordPress. But if you want to activate the Elementor Pro plugin without any hassle, you can definitely try Elementor Cloud Hosting. While choosing a subscription, you will see two options: Elementor Pro and Elementor Cloud. Elementor Pro costs $49/year, while Elementor Cloud costs you $99/year. But if you compare both plans, Elementor Cloud offers you two times more features than Elementor Pro.
However, if you are not happy with the Elementor Cloud services, they offer a 30-day money-back guarantee. You can claim your money back and switch your account to Elementor Pro.