Elementor Birthday Sale is Live and users can unlock up to 50% on the platform with us!
Want to know how you can do it too? stick with us to know all about the latest deals as Elementor turns 7.
Elementor does not offer coupon codes all year long, but it does offer special discount on special occasions.
Elementor Birthday Sale 2023 (30th May – 8th June Live)
The Sale Has Ended But You Can Still Avail The 33% Discount
Visit Their Official Site For More Offers 🏷️
One of those special occasions is the birthday of Elementor. Elementor was launched back in 2016 in the month of June, and since then, they have been offering birthday sales offers where you can get huge discounts on their pricing plans.
If you want to know what discount offers Elementor is offering this year, then you're at the right place. So without wasting any more time, let's get into all the details.
What is Elementor Birthday Sale?
Elementor's birthday sale is its annual sale which starts at the end of may and beginning of june. It's the time when Elementor was first released back in 2016. This year's birthday sale is already live and we have got the best deals sorted out for you below.
Elementor Hosting Plans
Let's have a look at Elementor Hosting Discounts in Elementor's 2023 birthday sale.
| Elementor Plans | Websites | Monthly Pricing | Annual Pricing | Annual Discount |
| --- | --- | --- | --- | --- |
| Basic Plan | 1 | $14.99 | $9.99/mo | $60 |
| Business Plan | 1 | $24.99 | $19.99/mo | $60 |
| Grow Plan | 3 | $32.99 | $22.99/mo | $120 |
| Scale Plan | 10 | $59.99 | $49.99/mo | $120 |
Note: If you want to know more about elementor. Check our detailed Elementor Pro review here.
How To Claim Elementor Birthday Sale Offer 2023?
To claim the Elementor birthday sale offer in 2023, you must follow these steps in the same order.
Step #1: Visit Elementor' s Official Website
Visit the official website of Elementor. From the homepage, you need to click on the pricing option.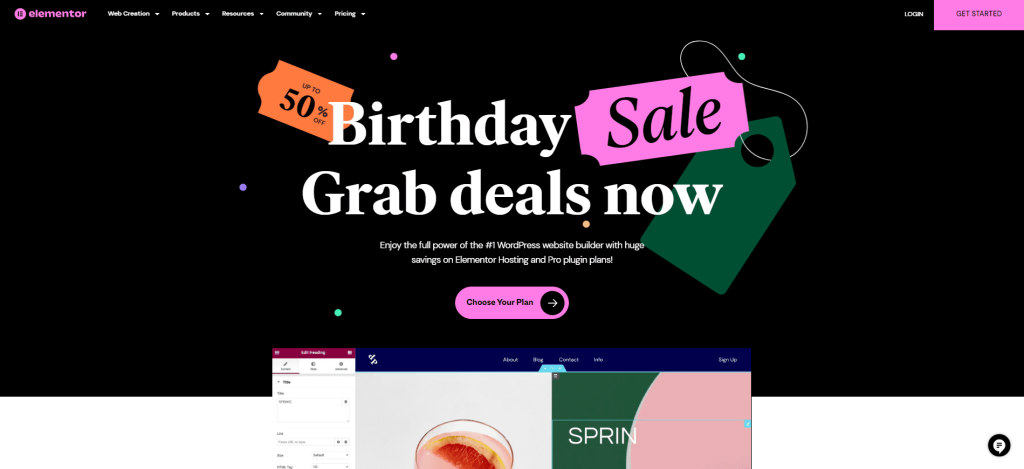 Step #2: Go To The Pricing Page
There are two different types of pricing plans available: Cloud website pricing and plugin pricing. Select any one of these two and click on the "Buy Now" button to select the pricing plan of Elementor.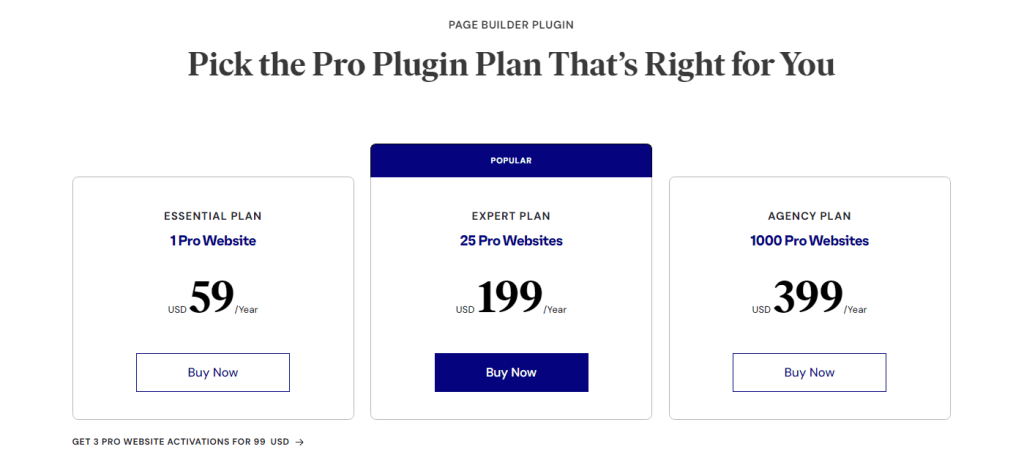 Step #3: Create An Elementor Account
You can see the discounted pricing on the checkout page. Now you need to log in to an existing Elementor account or create a new one using your email address. Click on the "Create Account" button to finish creating the account.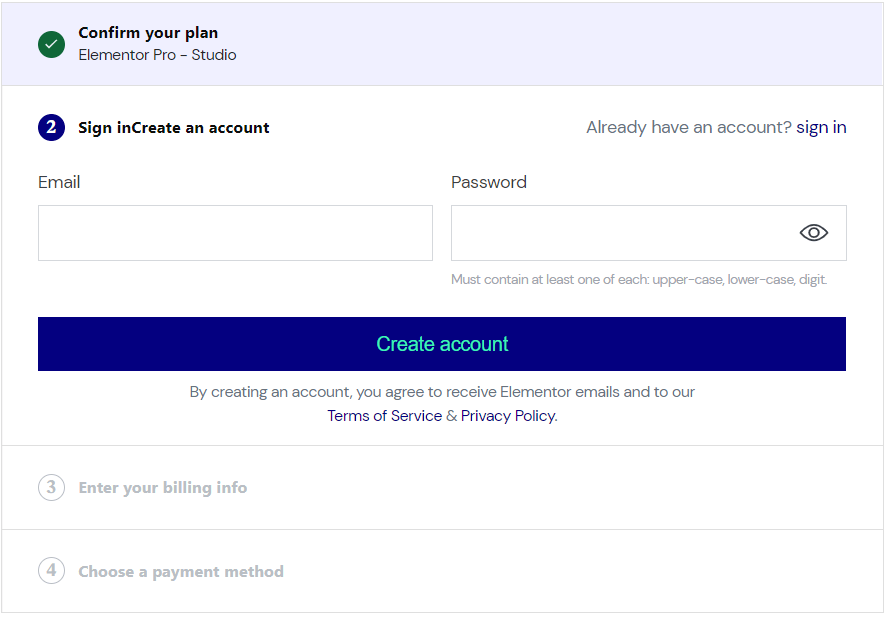 Step #4: Apply The Elementor Birthday Sale Discount Code
A discount code box is available on the checkout page. If the pricing is regular, then enter the special discount code for the birthday sale to get the discounted price. Click on the "Apply" button to get the discounted pricing.
Related Reads: Elementor Pro Discount Code
Step #5: Fill The Required Details
Now, you need to fill up your billing info which includes your name, address, city, country, pin code, state, and company name. Hit the continue button as soon as you're done filling in all these details.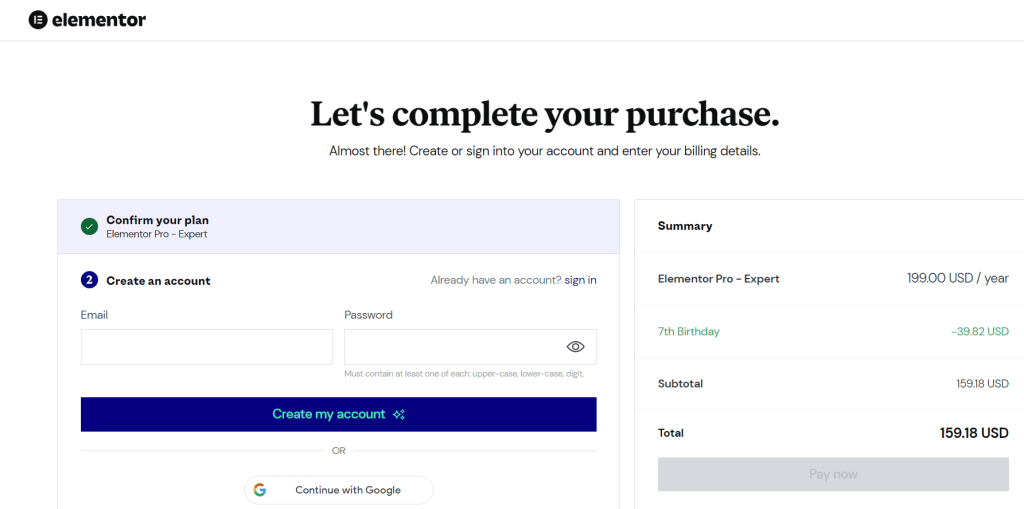 Step #6: Make The Payment
There are two payment methods available on Elementor. You can pay either using your credit card or your PayPal account. As soon as you fill up all the required info, click on the "Pay Now" button.
Complete the payment to get access to the Elementor Pro you've selected. Remember, this birthday sale pricing is one time only. From the next year, you will need to pay the regular pricing unless you purchase the Elementor pro plan when there is a sale going on.
Elementor Pricing Explained
The Elementor pricing is divided into two parts: Elementor Cloud Website and Elementor Plugin.
Elementor Hosting Website Pricing
It is a new plan on Elementor that offers a complete solution that includes hosting service, access to free CDN servers by Cloudflare, a free SSL certificate, pre-installation of WordPress on your website, and a free Elementor subdomain, free custom domain connection, and so on.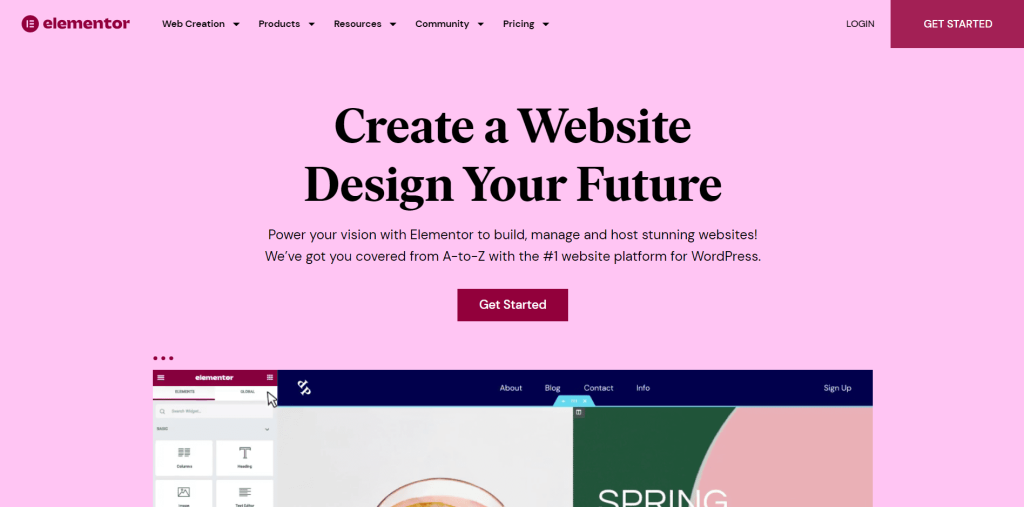 Elementor Plugin Pricing
There are four options available for Elementor plugin pricing, and they are as follows:
1. Elementor Essential Plan Plugin:
If you choose this plan, then you have to pay $59/year. With this plan, you can use all the features of Elementor Pro on one website, and get access to website kits, and premium support.
2. Elementor Expert Plan Plugin:
If you choose this plan, then you have to pay $199/year. With this plan, you can use all the features of Elementor Pro on 100 websites, get access to the Elementor expert profile, VIP support, and access to all the expert website kits.
3. Elementor Agency Plan Plugin:
If you choose this plan, then you have to pay $399/year. With this plan, you can use all the features of Elementor Pro on 1000 websites, and you will get similar features to the studio plan in this plan.
Conclusion: Elementor Birthday Sale Live (2023)
There is no shred of doubt that Elementor offers amazing features to help you design your dream websites. The visual drag & drop editor of Elementor lets you make the changes in real-time, and you can also see those changes happening on your website live. It also gives you the option to design your website with the help of website kits, and it will design the necessary pages of your website instantly.
Starting from 30th May, I hope you grab this Elementor birthday sale offer and make the most of it. Let us know your thoughts on Elementor in the comment section below.
Related Reads:
FAQs: Elementor Birthday Sale
Is Elementor Birthday Sale Live?
Yes, Elementor' s Birthday Sale for 2023 is live.
When Will Elementor's Birthday Sale Be Live?
Elementor was launched in June of 2016, Every year in the month of June the platform has a birthday sale. Currently the Elementor Birthday Sale is Live.