If you're reading this blog, you probably already know about Divi and why it's the ideal theme choice for your upcoming website. Be it a fresh new site idea or simply rebranding, Divi is one theme you should invest in to make the most out of your website experience, both for your audience and your brand reach.
And for those who don't know what Divi is all about, Divi is a comprehensive design framework that's clean, fast, attractive, and comes with all of the design aspects you could possibly want.
The best part about Divi is that despite being just a theme on WordPress, is an all-inclusive design builder tool that helps you design right from the basic building blocks of your website to the tiniest of details, just the way you like it.
In this blog, I'll be talking about Divi, its features, key pricing points, and finally, how you can install the Divi theme and start using it to create a stellar website in no time.
Divi Theme: Overview
WYSIWYG, or What You See is What You Get, is a popular concept amongst low-code website builder tools, hosting sites, and content management platforms such as WordPress.
You no longer need to sit with thousands of lines of code on a drab black screen, trying to figure out how your website will end up looking. With drag-and-drop features, easy-customizability, and beginner-friendly site-building tools, Divi Theme is one of the best WordPress themes out there and a popular one at that.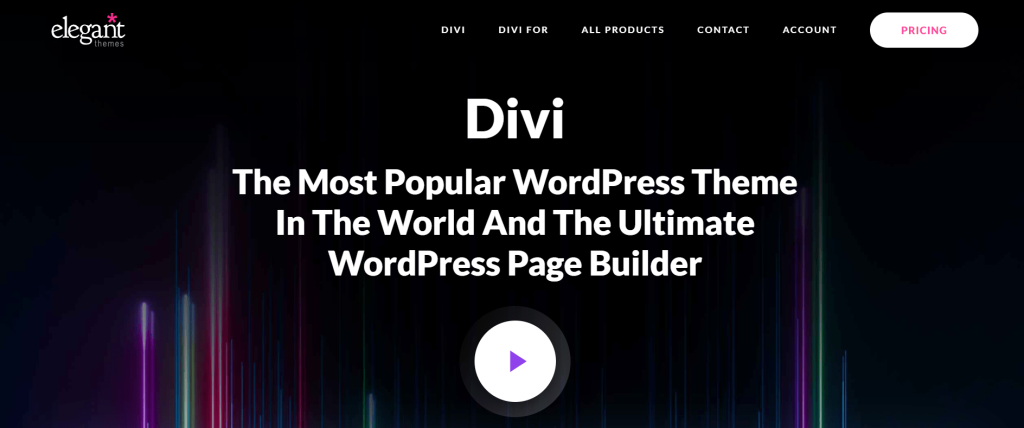 Launched in 2013, Divi has quickly secured a place amongst one of the most used WordPress themes – currently used by more than 3,640,000+ websites on WordPress. It is built and offered
Divi is a multipurpose WordPress theme cum page builder – one that is highly recommended for beginners and solopreneurs for being easy to use. Offered by Elegant Themes, Divi is entirely based on the WYSIWYG model. What's more, you can avail the features offered by Divi in both a theme and plugin version!
And the best part about this theme?
It allows for maximum creativity in terms of website design.
A lot of other themes do offer attractive layouts but do not let you customize your site after a certain point, especially if you're looking to build a website from the ground-up and not simply tweak a few elements on a pre-made template and hit "Publish".
So, to summarize, Divi helps you;
create a fully-responsive website with a strong focus on WYSIWYG
multiple customization options that create a site that best represents your brand
create a site that is optimized, clean, and attractive
create a site with either the theme itself or simply an extension
Features At A Glance: How To Install Divi On WordPress
Drag and drop building for a mess-free site-building experience
Real-time editing, which lets you see the changes you make on your site instantly
Custom controls for CSS built especially for developers
Responsive, optimized site editing options for maximum accessibility on mobile devices
Thousands of design options
Inline text editing lets you see what the text on your site will look like as you type it out
You can re-use and save older designs with the "Save and Manage" feature
Multiple global elements and styles
If you make a mistake while editing your site, you can use Divi's Undo, Redo, and Revise features to fix it
Pricing: How To Install Divi On WordPress
As for pricing, Divi may seem priced at a much higher rate than, say, other WordPress themes, but for me, that price is completely worth it for all of the features you can access and utilize.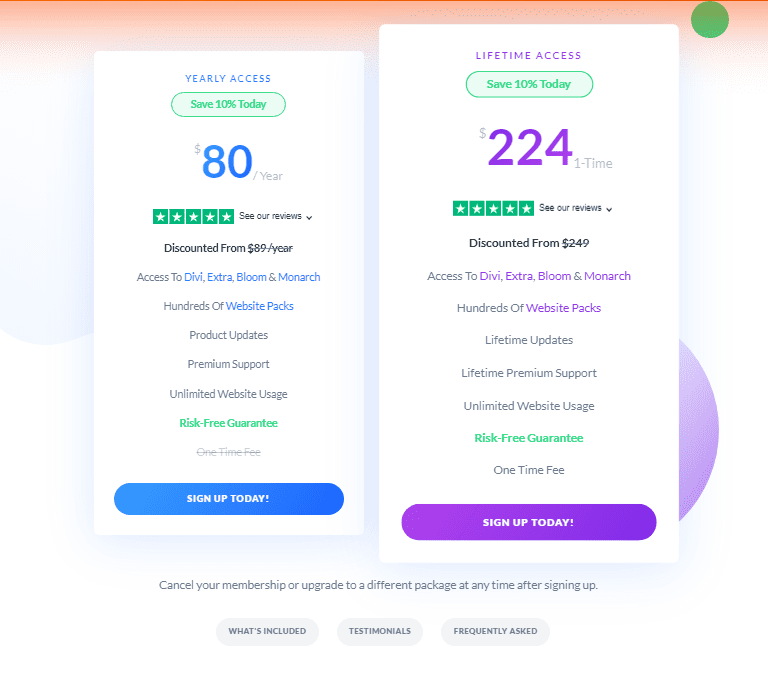 You can opt for either of the 2 pricing plans offered, with an $80 yearly access and a $ 224 lifetime access for Divi, Bloom, Monarch, and Extra! The best part about this is that you do not have to opt for custom pricing models and struggle to work with the features you have and then end up paying for the ones you don't. 
Divi's pricing is a complete win-win for me.
Who Is It For?
An extremely versatile theme in itself, Divi is built for freelancers looking to create a better experience for themselves and their clients, agencies that wish to make the process of website creation as fast and smooth as possible, and individual website owners that are looking for a theme with thousands of design options.
Divi is a theme that allows for maximum flexibility, making it perfect for any site owner across any niche in the market.
Steps To Download & Install Divi Theme On Your WordPress Website
I've covered all aspects of the theme and why it might end up being the perfect fit for you. Pretty simple, right?
Well, let me tell you something even simpler.
Installing Divi on WordPress.
Installing and setting up themes and plugins on WordPress can be quite intimidating, especially if you're doing it for the first time. However, the steps that follow are accompanied by image tutorials to help this installation be quick, easy, and seamless.
Step 1: Download the Divi theme
Before installing the theme on WordPress, you'll have to download the theme from its official site. On Elegant Themes, once you log in and purchase the theme, you will be taken to the Member's Area. In this Area, you will find the link to download Divi as a theme and a plugin as well. Click on 'Download.'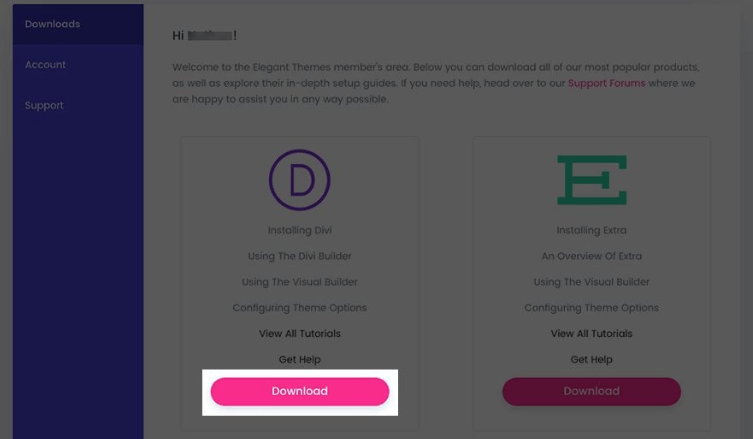 The difference between the plugin and theme is that the website builder plugin can be used on another WordPress theme for editing and tweaking, whereas the Divi theme already comes with this site-builder plugin.
You'll also be able to see articles and guides on other Elegant Themes products such as Monarch.
Step 2: Installing Divi on WordPress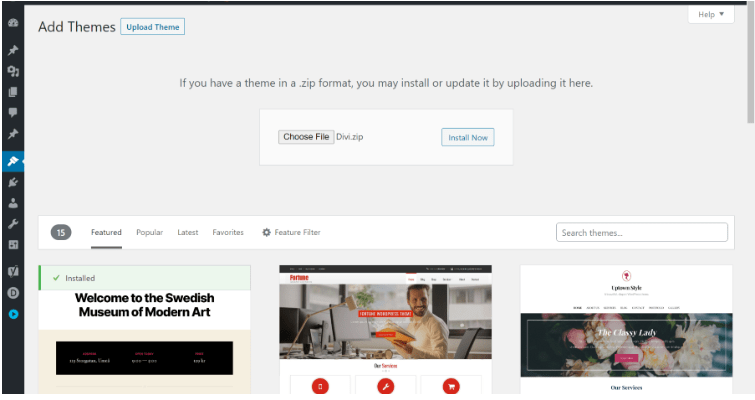 Now that you've downloaded the theme, you need to install and integrate it with your WordPress site. To do this, go to your WordPress dashboard, and go to Appearance > Themes. Click on 'Add New' at the very top of the screen. Select 'Upload Theme' and click on 'Choose File'. Select the Divi file you downloaded, and then click on 'Install Now.
Step 3: Completing your Upload and Live Preview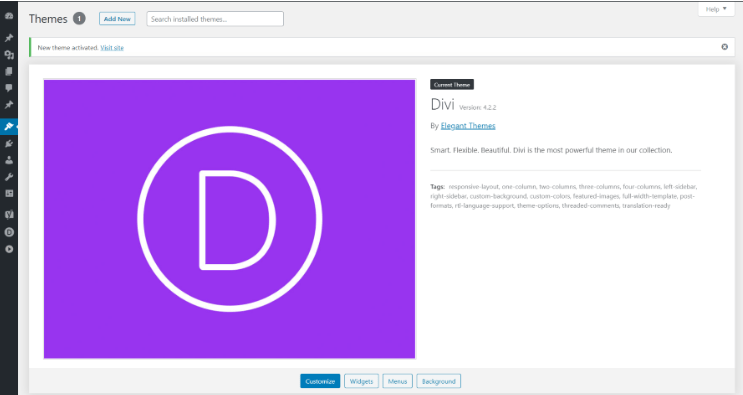 Once Divi has been successfully uploaded, you'll see a message at the top of the screen displaying 'Upload Complete. You can now choose 'Live Preview' to see how your site will look with Divi before activating the theme.
Quick Guide For Setting Up Your Theme:  How To Install Divi On WordPress
Step 1: Log in on Elegant Themes and purchase the theme. Click on 'Download' and wait for the theme to download on your device fully.
Step 2: Go to your WordPress dashboard, then click on Appearance > Themes > Add New> Upload Theme > Choose File
Step 3: Wait for the 'Upload Complete' message to pop up, and click on 'Live Preview' if you wish to see what your site will look like with Divi before activating the theme.
Related Read:
Wrapping Up How To Install Divi On WordPress
Divi is a design-builder for the cleanest, most attractive, and most engaging websites out there on WordPress. It comes loaded with features that you can make the most of while crafting a brand identity that resonates with your audience.
In this blog, I took you through Divi's main features, its pricing, where it can be used, and most importantly, how you can install Divi on your WordPress site and use it to edit and create a swanky new site.