Looking for Best WordPress Membership Plugins for your WordPress Website? Let me help you.
According to you what is the best way to improve your churn rate and deliver a great user experience for your product or service? 
Setting up a membership program for your frequent and loyal customers.
Many brands are hopping on this trend and rewarding their customers for choosing their product/service over their competitors. Setting up a membership program can involve multiple things.
Be it a system for loyalty points, paid features, members-only newsletters, early access to new products, or even a member forum, a membership site/page is definitely something you should consider.
On WordPress, setting this up is an extremely easy process, with the help of hundreds of tools that help you with all aspects of membership-only pages. In this blog, I'll be taking you through 10 of the best membership plugins WordPress has to offer. 
These plugins are personal favourites of mine, thanks to their accessibility, ease of setup, functionality, and overall performance.
10 Simply Stunning WordPress Membership Plugins In 2023
Check out these WordPress Membership Plugins if you are confused about which one to pick;
| | | | |
| --- | --- | --- | --- |
| Rank | Plugin Name | Pricing ($) | Our Rating |
| #1. | Ultimate Member | $249/year | 5/5 |
| #2. | WP-Members | $125/year | 5/5 |
| #3. | WishList Member | $149/year | 4.5/5 |
| #4. | LearnDash | $159/year | 4.5/5 |
| #5. | MemberPress | $179/year | 4.5/5 |
| #6. | SUMO Memberships | $39/year | 4/5 |
| #7. | WooCommerce Memberships | $149/year | 4/5 |
| #8. | WP Private Content Plus | $69/year | 4/5 |
| #9. | ARMember | $59 | 4/5 |
| #10 |  OptinMonster | $9 – $49/mo | 4.2/5 |
1. Ultimate Member
With over 200,000 downloads and counting, Ultimate Member is a plugin perfect for all your brand membership needs. It is available in both free and paid versions, depending on your business needs and budget. If you're an MSME owner looking for a reliable membership plugin that allows for customisability and error-free functioning, Ultimate Member is the plugin for you.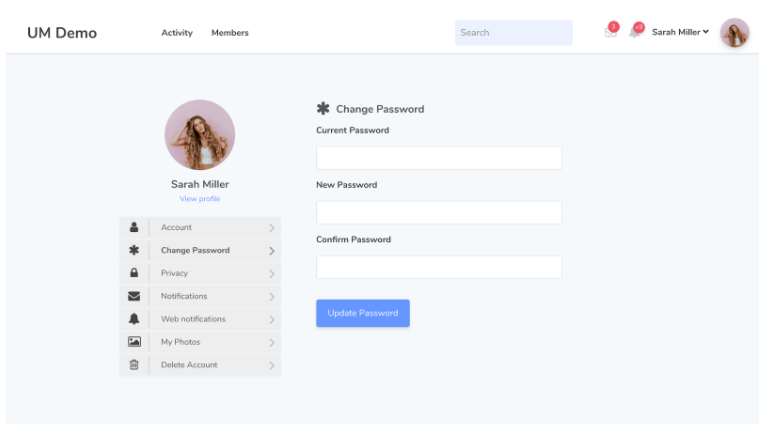 Key features:
Drag and drop builder for beginner-friendly setup
Developer-friendly workspace with a clutter-free interface
Member Directories
Conditional logic for personalised member pages
Integrated with ForumWP and JobsBoardWP
Multiple free add-ons such as Google reCAPTCHA and Terms and Conditions (T&C) agreement
Integrated with Elementor and Beaver Builder
Optimised for mobile devices
Pricing:
Apart from the free plan, you can buy the Extensions pass a plan for $249 per year.
2. WP-Members
A plugin that is completely free of cost, WP-Members comes packed with features that allow you to optimise your membership efforts to the fullest without worrying about whether the price you're paying for the plugin is worth the features you're getting. WP-Members users can avail of multiple integrations with useful extensions that help with email marketing, exclusive access to products, as well as member sign-ups. The plugin has received great reviews for its responsiveness and comprehensive range of features.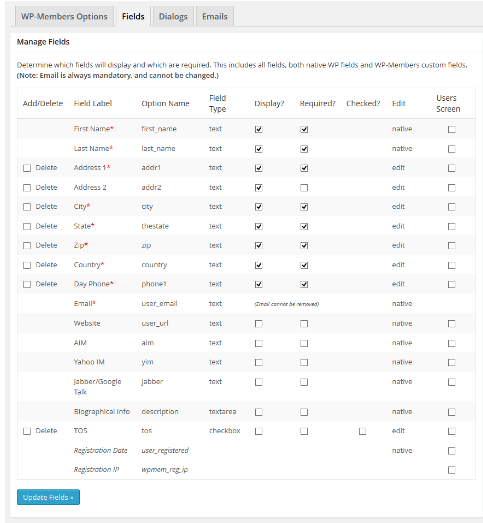 Key features:
Custom registration page options
Automatic teaser and "Sneak Peek" content
Multiple actions and filter hooks
Customisable with API functions
Multiple free extensions
Integration with Mailchimp, Download Protect, and Salesforce in the Pro Bundle
Pricing:
Completely free of cost, the Pro Bundle with extension support costs $125 per year 
3. WishList Member
If you've been around WordPress for a while, you'll know just how popular and efficient a plugin WishList Member is. It has over 100,000 downloads and boasts features that range from setting up paid membership programs, email marketing options, and archiving content, to automating multiple membership functions for a smooth and strong membership setup for your WordPress website.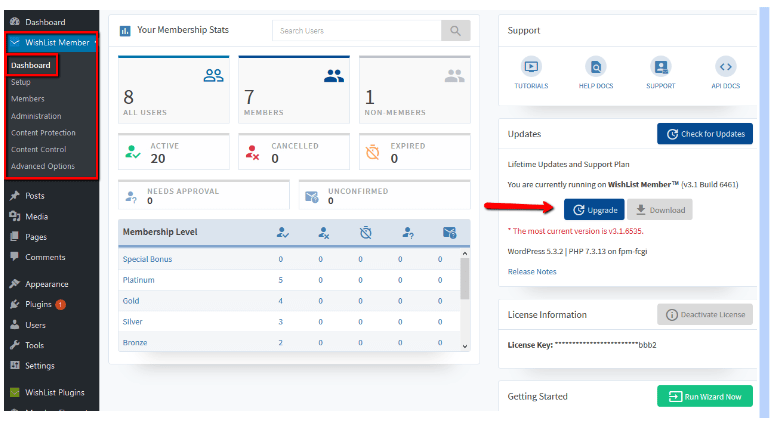 Key features:
Customisable membership levels
Options for targeted marketing to specific membership levels
Restricted and archived access to content
Supports multiple payment setups
Integrated with site management tools, email marketing extensions, and drag-and-drop page builders
Supports Zapier and provides you access to 2000+ plugin integrations
GDFR-compliant
Pricing:
Plans start at $149 per year 
4. LearnDash
If you're an online educator, LearnDash is the plugin for all your course needs. This plugin is built exclusively for site owners and educators that wish to publish and sell courses on a WordPress website. Selling courses online is a member-only business, and a powerful plugin like LearnDash ensures that your audience has an enjoyable and engaging learning experience without any lags or issues in the user pipeline, such as a glitchy payment gateway, incomplete access to features, etc. Along with features for you, the educator, the plugin also comes with powerful features that support your audience's learning journey – an aspect that makes LearnDash one of the most popular membership plugins on WordPress.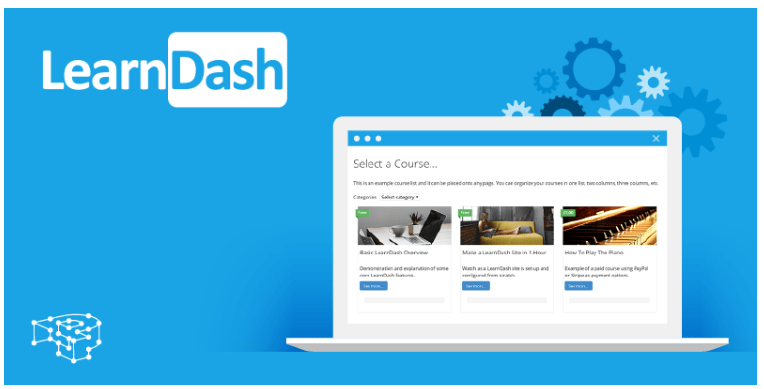 Key features:
Drag and drop builder
Focus Mode option to offer dedicated learning periods for your audience
Offers support for both one-time product purchases and recurring subscriptions
Group management features
Detailed reports
Option to comment, grade, and assign courses and assignments
Feedback delivery features
Integrated with PayPal, Slack, Easy Digital Downloads, Zapier, MailChimp, BuddyPress
Multiple pre-made templates
Dynamic content delivery
Multisite enabled
Pricing:
Plans start at $159 per year for single-site access
5. MemberPress
An extremely beginner-friendly membership plugin, MemberPress is a plugin built for e-learning platforms. It comes with a comprehensive range of features that can help you scale up your brand and products and ensure a hassle-free UX in the long term. Memberpress is deeply integrated with popular WordPress forum plugins, such as bbPress, that can be optimised to build a notable site experience. One feature that's a personal favourite of mine is MemberPress's coupon code feature. With just a few clicks, you can customise coupon codes for your members/audience so that they can avail of a special discount or bonus learning materials – with such a wide variety of features, the opportunities to work on your brand experience are limitless.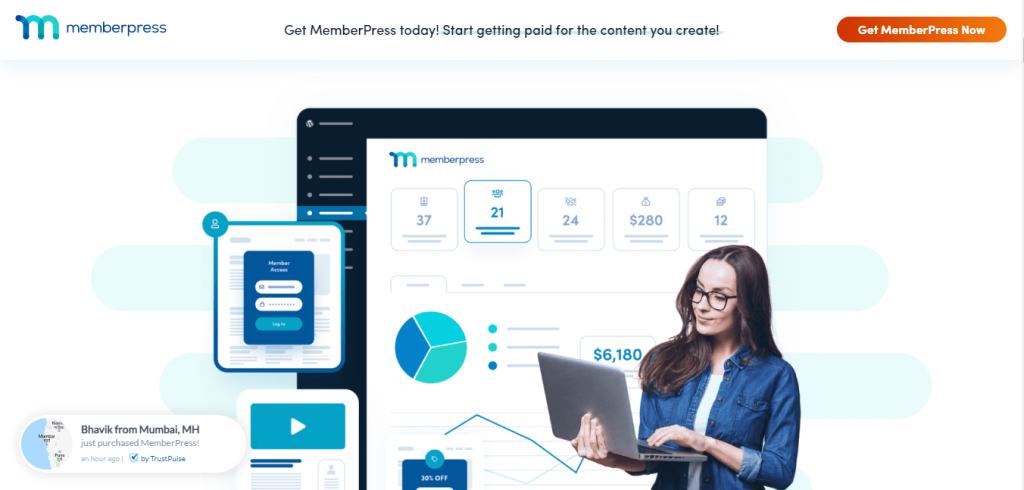 Key features:
Easy build and sell options for courses
Customisable coupons
Premium community forums
Beginner-friendly setup and editing options
Customisable pages, child pages, posts, custom post types, categories, and tags
Restricted access options
Supports multiple payment gateways
Timed Content
Integrated with WordPress affiliate plugins
Automated billing systems
Pricing:
Plans start from $179 per year 
6. SUMO Memberships
If you're an e-commerce owner looking for a plugin that's deeply integrated with WooCommerce, you should consider buying the SUMO Memberships plugin. SUMO lets you design a members-only section on your website, to allow for members-only benefits such as early access and pre-booking, limited edition product sales, as well as community forums.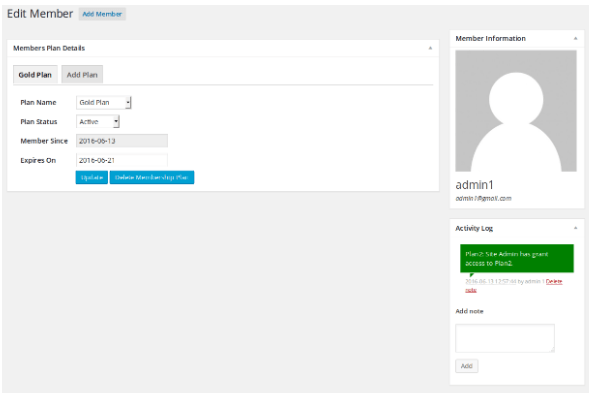 Key features:
Front-end user registration options with profile and login setup
Restricted access options
Edit, delete, and create new roles according to your needs
Excerpt display of restricted posts and items
Free and paid trial options
WPML compatible
High customisable layout
Translation ready
Master Log options
Pricing:
You can get this plugin for $39 per year
7. WooCommerce Memberships
Built specifically for site owners who wish to limit the sale of certain items on their website to their members, WooCommerce memberships is a solid plugin and is being used by over 66,000+ websites on WordPress. The plugin isn't comprehensive, and you may need to opt for other subscriptions for services such as payments, but as an overall membership plugin for e-commerce stores, WooCommerce is a solid recommendation from my end.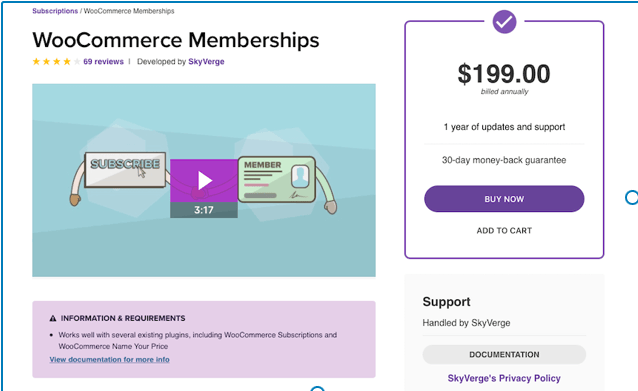 Key features:
Free trials and signups option
Customisable coupon codes with WooCommerce Subscriptions integration
Sell or assign memberships
Schedule content access
Purchase and product restriction options
Multiple shipping settings for members and non-members
Import and export members
Multiple member reward options
Feature to set up corporate membership plans
Pricing:
Plans for one site access start at $149 per year
8. WP Private Content Plus
A one-of-its-kind plugin, WP Private Content Plus helps you manage all of your restricted and/or private website content, as part of your membership system on your website. With this plugin, you can easily restrict non-member audiences from viewing members-only content, an aspect of your brand experience they have to pay for to access. It comes with a free-lite version and is a responsive option for any site beginner looking to try and test out membership plugins. Once you've gotten the hang of the plugin, its features, its interface, and all of the aspects of your website it lets you control, you can opt for its paid Pro version.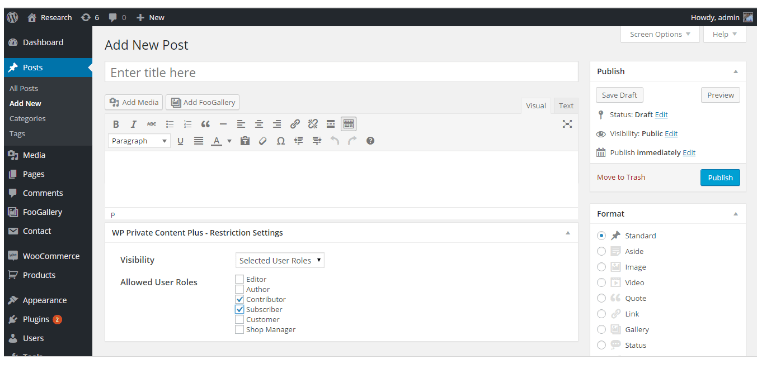 Key features:
Limit user access to custom post types
Integrated with WooCommerce
Multiple payment options supported
Private page dashboard feature
Integrated with Mailchimp for email marketing support
Restrict widgets, menu items, and pages based on user status
Pricing:
The base plan is free while upgrading to the Pro version starts at $69 per year. 
9. ARMember
A completely beginner-friendly membership plugin, ARMember has been featured in my top 11 list because of its user-friendliness, efficiency, and optimisation features.

Sites with multiple membership levels and, thus, different levels of content access find ARMember a helpful plugin to have, especially while coordinating with payment gateways at the end of each billing cycle. On the UX side of things, ARMember allows your audience to view their current membership level and also allows them to opt for a higher or lower level depending on their requirements. This flexibility allows both the user and site owner to make the most out of the company's membership plans.
Key features:
Content dripping
Pay-per-post features for specific membership levels or guest viewing
Integrated with multiple payment gateways such as PayPal, Stripe, and Authorize.net.
Responsive membership setup wizard
Enhanced security features such as prevention of brute force login, CAPTCHA, and access restrictions.
Pricing:
A one-time payment for a single website costs $59 
10. OptinMonster
It can be said that OptinMonster is one of the best toolkit in the market if not the best. OptinMonster can help you get more users on your sites. It is a Premium WordPress Plugin which can be used as Subscription plugin or Membership Plugin. It can also be used for campaigns with many options available for the campaign types. Pop ups, ways to increase conversions and much more. It is an easy drag and drop, simple to understand and templates which comes with plenty of options.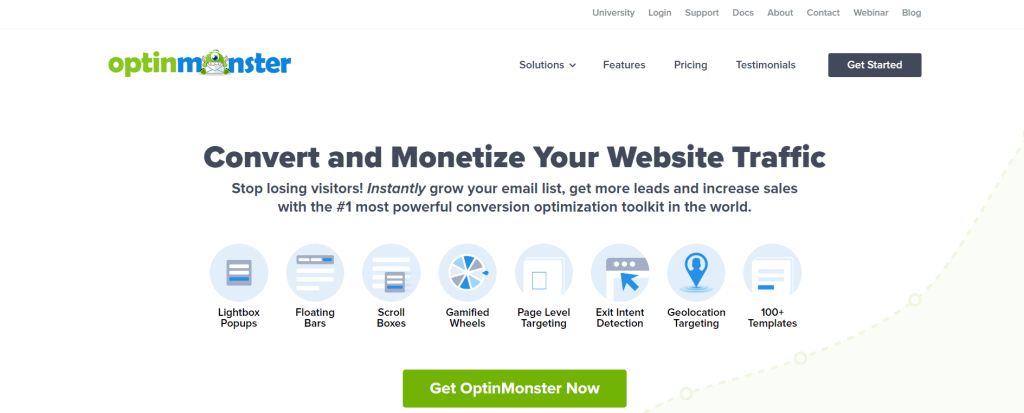 Key features :
Easy Drag & Drop
Can do different types of Campaigns
Targeting your audience control
Detailed Analytics
Pricing :
$9 to $49 is the pricing range of OptinMonster with different plans.
Related read:
Final Thoughts: WordPress Membership Plugins (2023)
Setting up a WordPress Membership Plugins is an excellent way to promote your products and services to your audience, offer privileges to loyal customers, and set up recurring revenue streams. 
Using the right WordPress membership plugin is the best way to get started on this, and for me, Ultimate Member is the most comprehensive plugin you can opt for without having to spend an exorbitant amount of money.
With its multiple integrations with Captcha, Elementor, Beaver Builder, and ForumWP, its interface is completely beginner-friendly and offers multiple customisation options, and if you're unsure about whether it is the right fit for your site, you can get started with the free version!
---