When choosing the right CMS and website builder for your business, many options are available.
If you search Google for the best place to build your website, you likely come across Squarespace at the top of a few lists of the biggest and best website builders around – and that's pretty obvious.
A great website builder for visually-focused brands is Squarespace. A lot of people around the world use this website builder, and it is one of the most popular. However, some of its functions can be limited.
Aside from these, you can use many other website builders to build a website that appeals to your audience. 
Here are the top alternatives to Squarespace.
Pros and Cons of Squarespace
As with any other Squarespace alternatives on this list, Squarespace has its advantages and disadvantages.
Pros:
Squarespace has the following advantages:
Templates designed by professionals: The themes offered by Squarespace are all mobile-friendly and responsive, so you can create a beautiful, polished website that looks great on any device.
Blogging-friendly: The Squarespace blogging platform offers comprehensive tools for creating and managing blogs. A podcasting feature is also available.
There is no need for prior coding experience: Creating your website is as easy as dragging and dropping it to your desired layout.
Cons:
Here are some disadvantages to consider:
Costly: The basic plans start at $16 a month, but if you want any extra features, you'll need to invest in the business level at $26 a month, which offers more premium features.
There is a limited extension period available: Adding extensions to your Squarespace website is possible, yet few are available, and most of them are for e-commerce websites.
There are no options for backups or restores: There is only one way to export your data from this CMS, and you must rely on Squarespace. You need access to your website to get it back up and running.
World-Class Squarespace Alternatives
If you are looking for a cheaper Squarespace plan or a more flexible one, there are several options available to you in 2023. Here are the top nine choices.
1. WordPress
Best for blogging

A popular website builder around the world is WordPress and one of the best alternatives to Squarespace that you can find today. Many top brands use WordPress as a platform for their websites and blogs. Users of Squarespace can use the app without paying a penny, making it a very affordable and ideal option. With thousands of themes and plugins in the WordPress repository, this blog software has a high level of flexibility.
Using the plugin WooCommerce, WordPress can be used to create online stores and blogs as well as websites.
Key Features:
Easily customizable
Plugins indefinitely
Usage-based pricing
2. Wix
Best For general purposes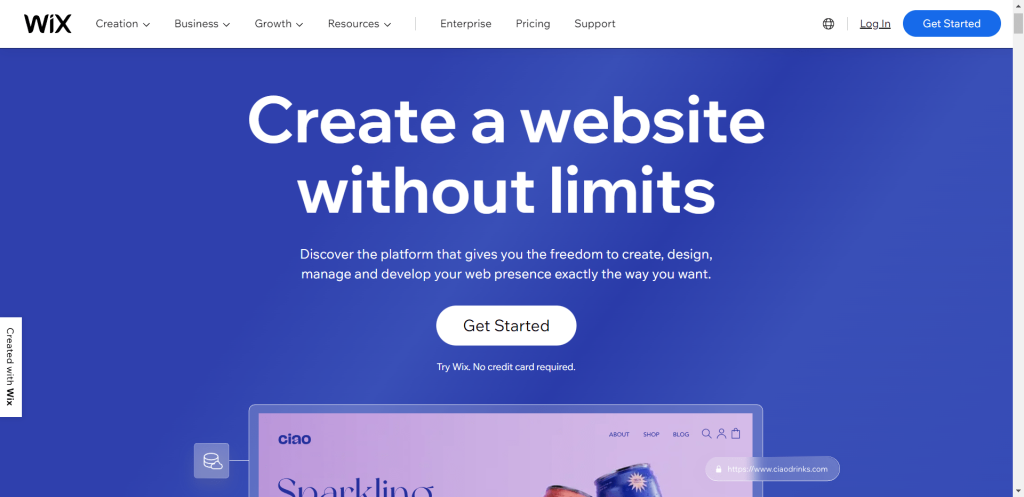 A Wix website is easy-to-use since it handles all your hard work. In contrast, Wix is more suitable for small businesses than giant corporations.
As far as the fees for the eCommerce plans are concerned, there are no transaction fees, and every eCommerce plan includes an abandoned cart recovery, one of the essential features often overlooked when starting up an eCommerce website.
Key Features:
User-friendly
A must-have for entrepreneurs
An extensive collection of templates is available.
Add advanced features to your website and customize it according to your needs.
Design that looks great on all mobile devices.
3. Weebly
Best for those seeking a more intuitive experience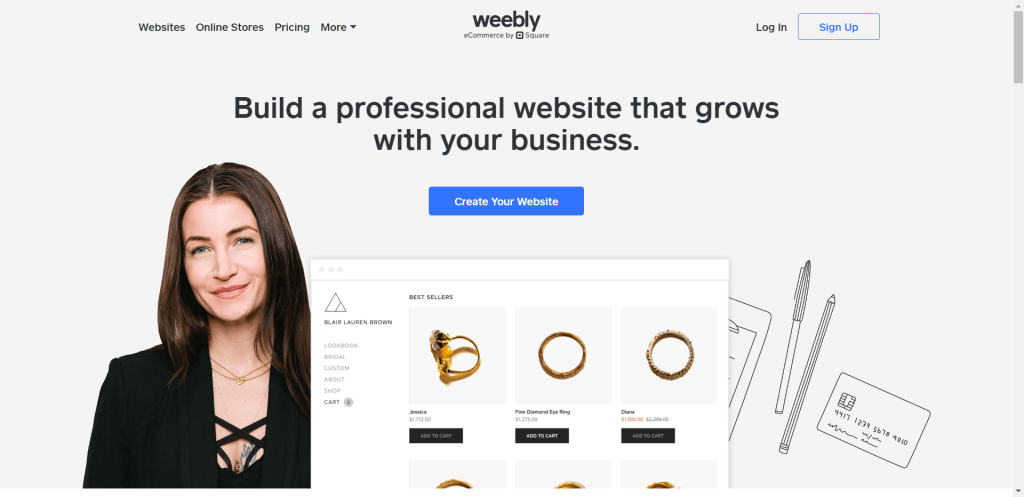 One of the most popular Squarespace alternatives is Weebly, which offers many features and benefits. In the two most popular website builder platforms, Squarespace and Weebly, there is a lot of competition between them, with Weebly usually taking the lead by a narrow margin in most categories. For those who are not a huge fan of this pick, we strongly recommend giving Weebly a try, as it might be just what you're looking for.
Key Features:
First-time shop owners will appreciate that they can upgrade from the free plan anytime.
User-friendly
Templates for mobile-friendly websites
Boost your audience with integrated marketing tools.
4. Webflow
Best for Experienced designers!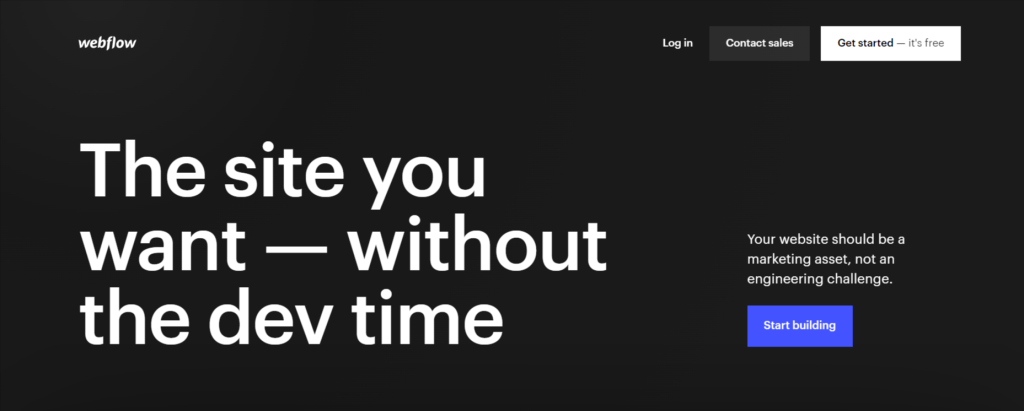 Webflow is an easy-to-use drag-and-drop website design tool that is especially popular among designers and web developers. The website builder gives you some of the simplicity of a website builder while also allowing you to reach your website's underlying HTML, CSS, and JavaScript codes directly from the backend.
Additionally, you can integrate it directly with a CMS to create and manage content (e.g., a blog).
For designers and advanced users who have experience with CSS and are comfortable with it, Webflow is a handy tool. While that is true, it is more complex than Squarespace, so people who have yet to gain any technical experience may need help to use it well.
Key Features:
Codes for export
Start at a low price
The platform consists of a CMS and a hosting platform
An extensive resource section for when you need help.
5. Strikingly
Best for portfolios and pages with a lot of images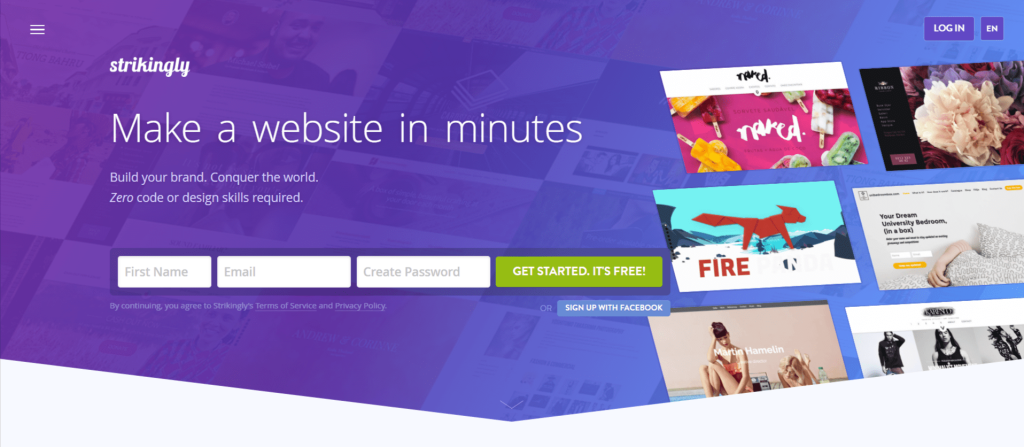 One of the most popular website builders, Weebly, was acquired in 2018 by Square, another popular payment processor. It has become clear to us that since the Weebly acquisition, the company has shifted its focus toward helping you build online stores. However, there is still the option to create any website with Weebly.
Weebly's most significant selling point has always been its free plan, which is why it has always been so popular with users. There are still some things about Squarespace that make it more affordable than a free plan, especially if you want to create a simple website.
Key Features:
Visitor Management
Domain Names
Provides website creation tools
6. Duda
Best for SaaS businesses and agencies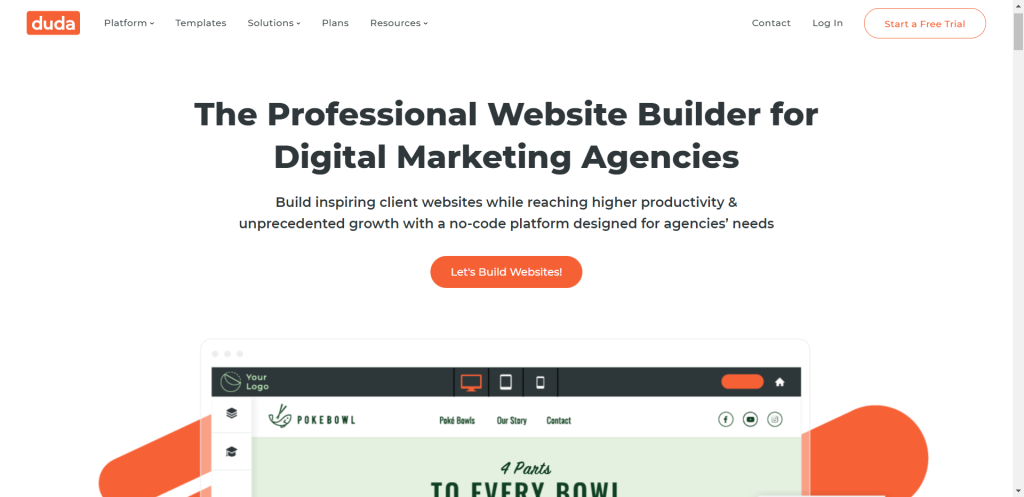 Duda is similar to Squarespace in many ways, including its powerful site editor and a wide variety of prebuilt templates. The platform is well-known for its powerful team collaboration tools, client management tools, and reputation for being one of the top mobile hosting platforms.
It is especially suitable for agencies looking for an easy-to-scale online business presence.
Features:
No coding is required to create responsive websites
Drag-and-drop editor for easy editing
Client collaboration features
7. CMS Hub
Best for images-heavy portfolios and pages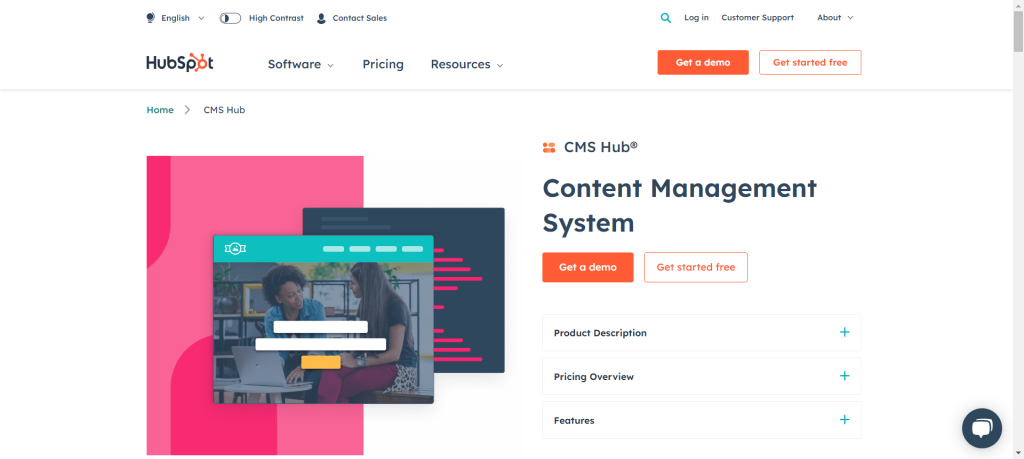 Using the CMS Hub by Hubspot, you can build a website and manage its content compellingly, much more than you can with Squarespace.
Using their tools and features, you can build just about any site you can imagine using their platform. They offer a wide range of features.
The CMS Hub will give you a fast and attractive website.
Aside from that, their platform is also highly secure and designed to prevent hackers from accessing your website.
Key Features:
Create your website or choose from a library of themes
Enhance your site's security with advanced features
Grow your online presence with Hubspot's other marketing tools
8. Shopify
Best for eCommerce store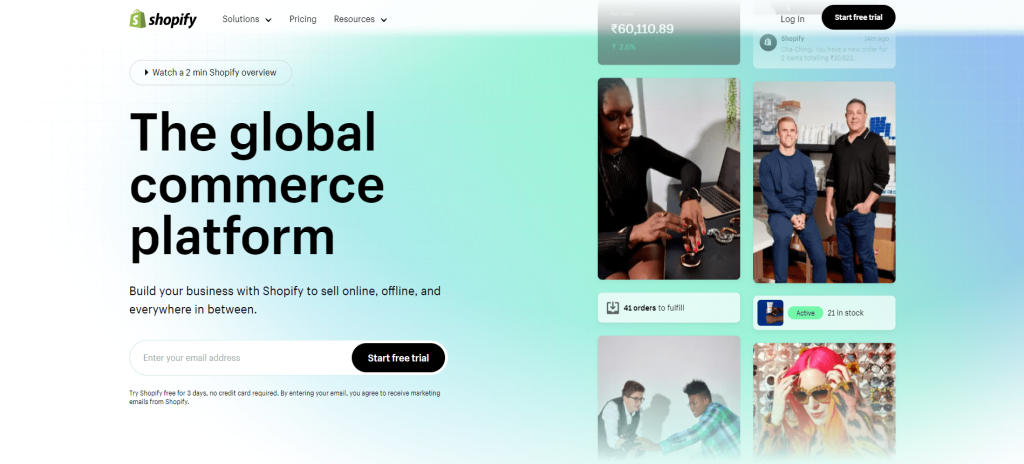 There is often a comparison between Shopify and WordPress – specifically to WooCommerce. While it might not be the best Squarespace alternative, it is one of those alternatives that can stand on its own.
Rather than a general business website platform, it's more of an e-commerce platform geared towards the e-commerce market. Therefore, if you don't sell products, then you'll need to find another platform if you are looking to advertise.
There is only one Squarespace alternative that can be used on a massive scale: Shopify.
Features:
Designed to make it easier to sell online
Add additional features like shipping calculators to the website
Customizable templates
Related Read:
Conclusion: Best Squarespace Alternatives (2023)
The Squarespace website builder is, without a doubt, one of the best website builders out there. While Squarespace may be one of the most popular platforms today, many alternatives exist. Despite this, options such as WordPress and Shopify have more features and better performance than Squarespace – often at a more reasonable price.