Looking for Best Squarespace Websites? Then you are at the right place. Having a website nowadays is more than the merrier in this highly competitive market. According to the report, 48% of the people conveyed that website design demonstrates the business's credibility. The question is, which website builder should be used as an example? Here is where Squarespace comes into the picture. 
The Squarespace website builder has gained a reputation for being one of the most popular in the industry. There are thousands of successful websites out there that have been built on this platform.
It is beneficial to take inspiration from other Squarespace websites to make your site more appealing.
Let's Look At our Recommended Best Squarespace Websites
Best Squarespace Websites 2023
This is the recommended Best Squarespace Websites:
| | | | | |
| --- | --- | --- | --- | --- |
| Website | About | Rating | Load time | Performance Grade |
| Altrock | Highly engaging design | 4.3 out of 5 | 1.93 s | B |
| Julie Harmsen | Highly organized elements | 3.8 out of 5 | 2. 42 s | B |
| Fire & Flour Bread | Delighful background | 3.8 out of 5 | 2.39 s | B |
| Pica Things We Love | Appealing to the eyes | 3.7 out of 5 | 2.10 s | C |
| Bembien | Easy navigable | 3.6 out of 5 | 2.02 s | D |
Besides this, we have covered some of the best Squarespace websites that will act as a great inspiration in developing the website.
1. Uppercase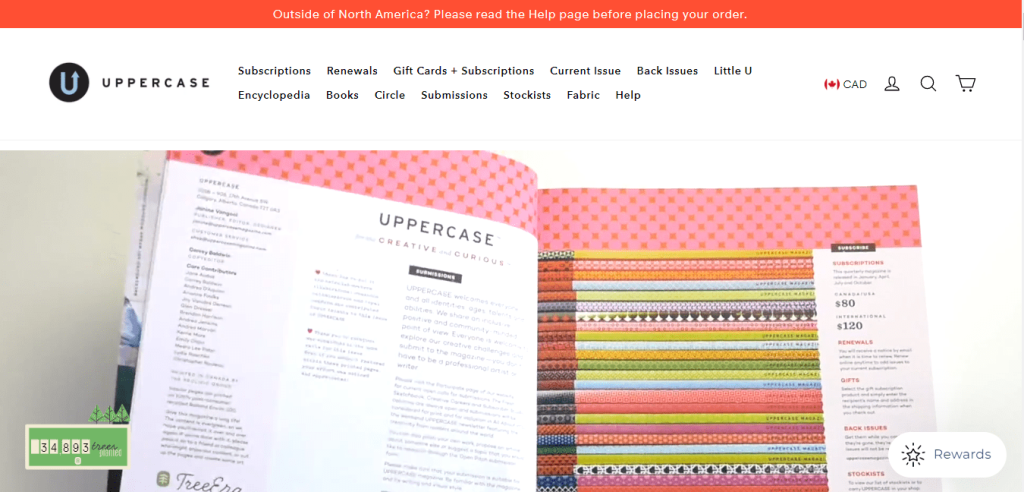 First in our list of Best Squarespace Websites is Uppercase. As a magazine and a book publisher, Uppercase aims to inspire and educate creative and curious readers.
With just one glance at the site, you can sense the whimsical nature of the website – the use of bullet points is replaced with a heart, and the orange borders on the website convey the feeling that you will be happy.
Uppercase Key Features :
Let's take a look at the Uppercase Key Features:
This website has a gorgeous theme throughout
Whitespace and color are used well
Slideshow to entice visitors
Related Reads: Astra Theme Review
2. Egg Shop
Located in New York, Egg Shop is an online food store.
Founded by two fans of egg sandwiches, the restaurant's two owners decided to open a restaurant specializing in dishes that include eggs as an integral part of their preparations.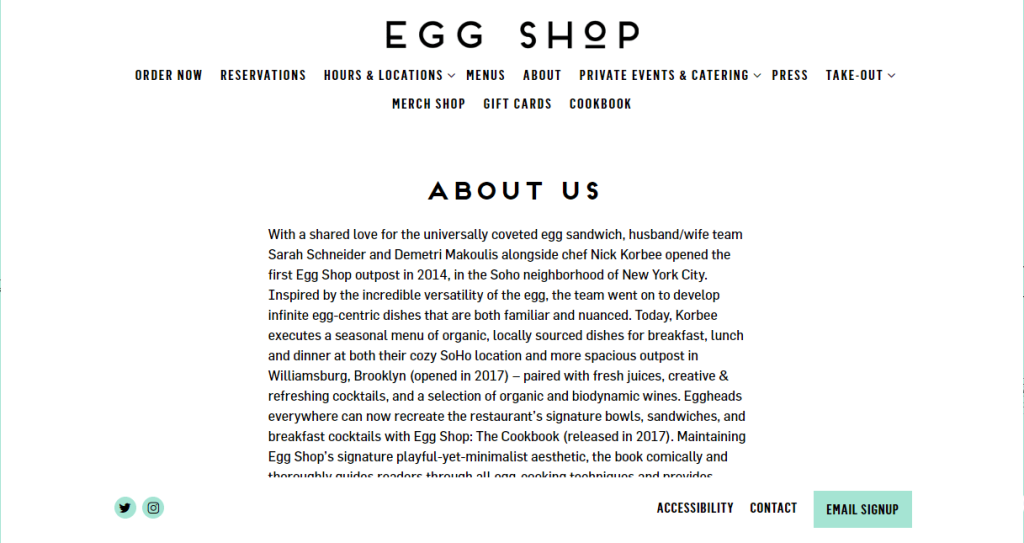 Upon landing on the website's homepage, you can immediately tell that this venue prefers to offer a fun, relaxed atmosphere thanks to the turquoise background and its vibrant patterns, which are displayed as soon as you land.
Also, there is a slideshow reel to ensure you don't miss out on any of the mouthwatering specialties Egg Shop offers.
Egg Shop Key Features :
Let's take a look at the Egg Shop Key Features:
The interface is well-designed.
Written and visual content that is appealing.
A beautiful backdrop
3. Altrock
The Altrock furniture surfaces are made from durable, recycled marble used to design furniture surfaces. A visitor to the website for the first time is immediately captivated by the pictures of their beautiful pieces.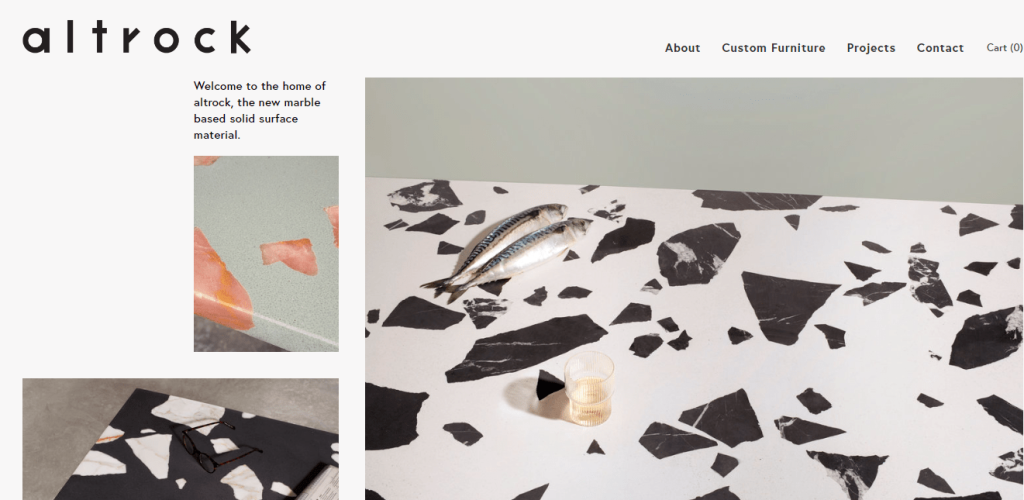 With so many colors to choose from, even those with no interest in buying something cannot resist.
Using Squarespace, Altrock displays its projects, the creative process behind the developed products, and how they are developed.
Altrock Key Features:
Let's take a look at the Altrock Key Features:
Imaginative and clear images
Attractive design that appeals to the audience
There is a welcome note on the website.
Related Reads: One Page WordPress Themes
4. Darren Booth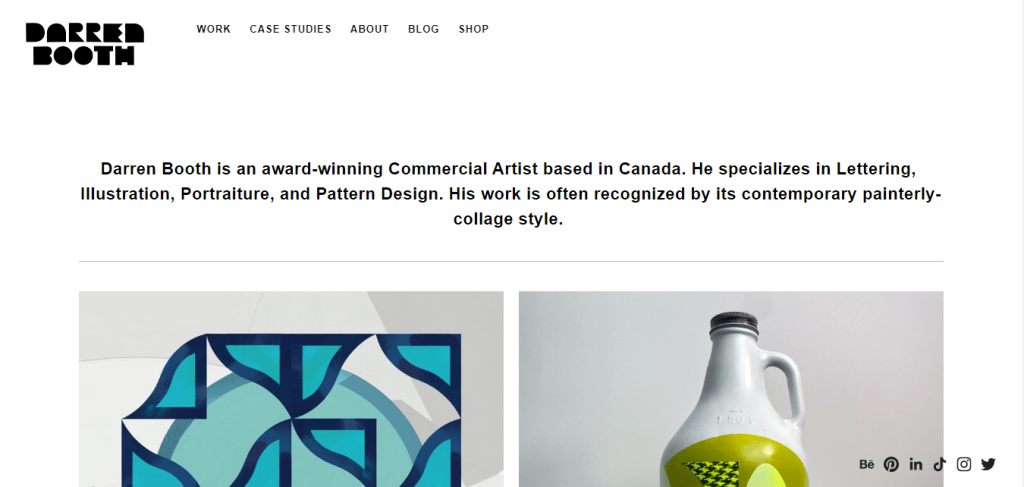 Often, the simple design brings greater attention to the user than the one with many variations.
This very clean and organized website layout draws your attention to the illustration, which is a perfect design.
An easy navigation bar at the top of the page makes it easy to find anything you need on the website.
This Squarespace website is a great example of a website that is suitable for a DIYer who needs a way to showcase their work that's easy to navigate.
Darren Booth Key Features :
Let's take a look at the Darren Booth Key Features:
Organization of various projects in an efficient manner
A few subpages are present on the website.
Under the fold, whitespace is used.
5. Supernatural
This Squarespace website features plant-based colors throughout its pitch, so its design seems to understand the assignment; dazzle with color!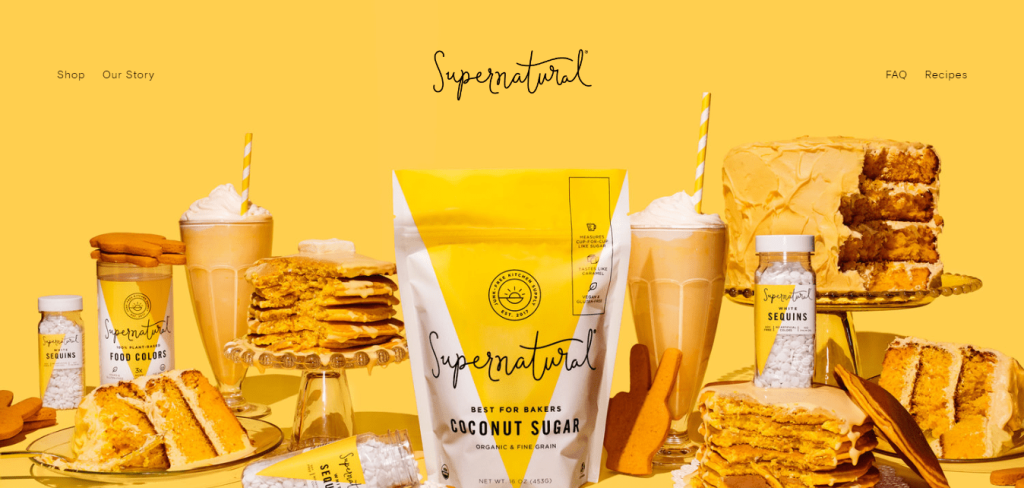 This Squarespace website example offers visitors a genuinely eye-catching full-screen experience that is truly attention-grabbing to bring visitors in and gives their experience a feeling of total immersion with stunning edge-to-edge visuals.
This full-screen canvas allows the brand to display its best work while creating a billboard-like magnetism that will enable it to attract attention instantly.
Supernatural Key Features :
Let's take a look at the Supernatural Key Features:
Aesthetic and contemporary images
Trendy graphics and funny GIFS
An eye-catching color scheme
6. Rodarte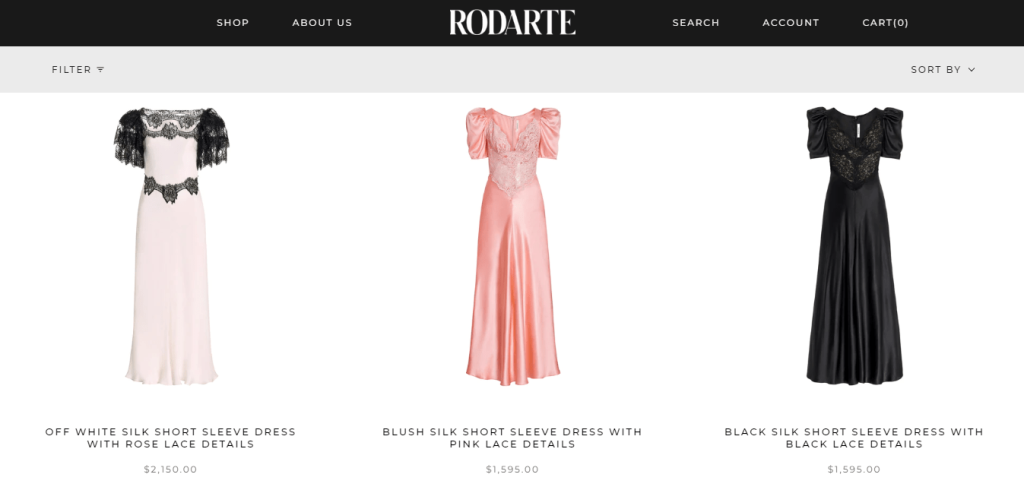 Squarespace has also been used to build the website for one of the biggest names in the fashion industry. On this site, you can see romantic pictures of feminine designs that the company is famous for and details of the designs. The Rodarte boutique is a great place to see Rodarte's latest work and pick up its clothing and accessory lines. Here, you can also see and purchase the latest work by Rodarte.
Rodarte Key Features :
Let's take a look at the Rodarte Key Features:
Highly engaging web design.
A lively image of incredible women's costume
A real-looking photograph
7. Bembien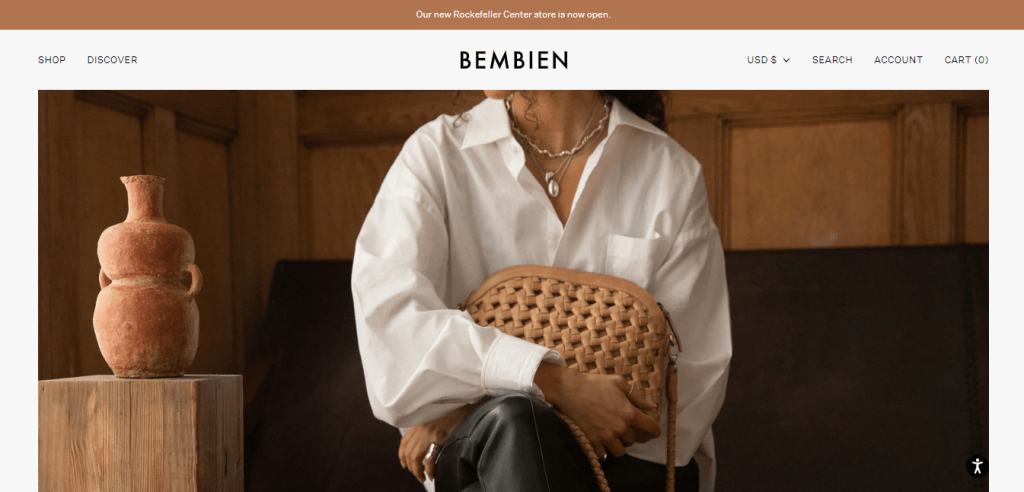 The Squarespace platform is perfect for eCommerce businesses, and Bembien's website is an example of how it can be used. On this website, you will find listings for handmade woven handbags that artisans worldwide have created.
Squarespace's shopping funnel will guide you through the entire buying process, from selecting your favorite bag to finishing your purchase once you have chosen your favorite.
Bembien Key Features:
Let's take a look at the Bembien Key Features:
The unique design of the handbags stands out
Great use of website design
Less is more
8. Julie Harmsen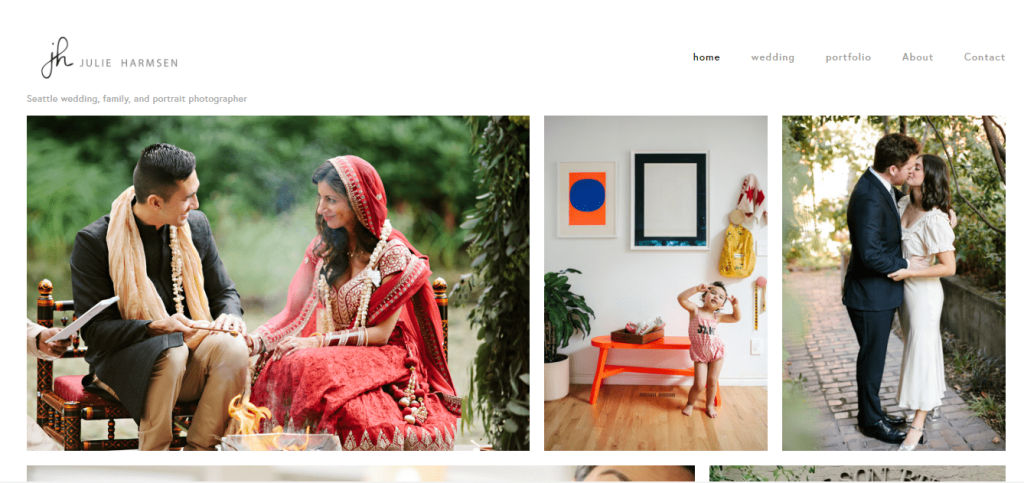 There is a lot of difference between the Squarespace website and this one, particularly on the home page.
There is an entire section on the front page that displays Julie's work and her portfolio.
Using the grid at the top of the page gives visitors a way to navigate more easily and quickly to more information, while the grid at the bottom provides a way to keep the focus on the photography.
Julie Harmsen Key Features :
Let's take a look at the Julie Harmsen Key Features:
Illustrations of delightful quality
Colourful illustrations with varied colour palettes
Presentation of simple portfolios
9. Pica Things We Love
Two Japanese enthusiasts run Photo Things We Love, a photography website dedicated to Japan.
As a reflection of where they had been after their trip, the two women redecorated their apartment as a reflection of what they had seen after visiting this beautiful Asian country.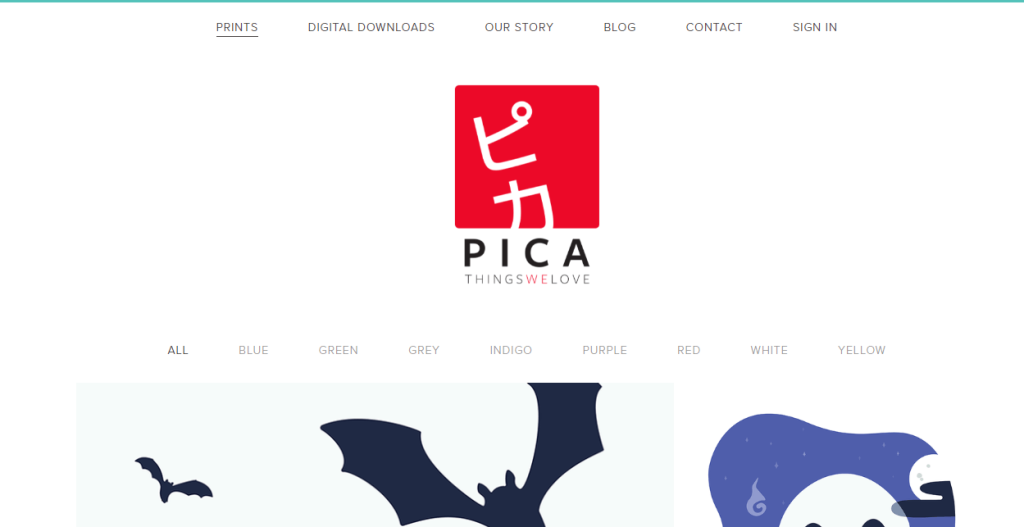 In addition to being graphic designers, the two became artists, and eventually, they began to sell the work that they created.
Having a Squarespace website has proven to be a very efficient way to reach new clients.
The website's simple yet highly effective design allows prospective buyers to navigate through different, colourful pictures before deciding which are best suited to their tastes.
Pica Things We Love Key Features :
Let's take a look at the Pica Things We Love Key Features:
The main page displays digital images
An easy-to-use interface
A great collection
10. Fire & Flour Bread
As a hand-made bread brand, Fire & Flour uses Squarespace to create a visual appeal to its internet audience that reflects how its bread is made.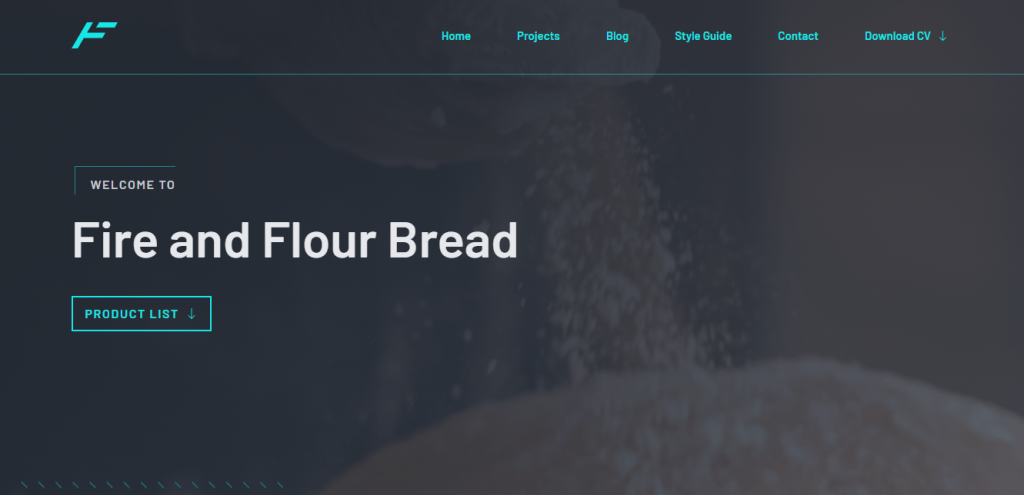 This business has a single-page website, but it contains all the information a visitor might need to know to make a decision.
Elegant and sophisticated, the site features black backgrounds, white fonts, and images of high-quality products.
Fire & Flour Bread Key Features :
Let's take a look at the Fire & Flour Bread Key Features:
The interface is beautifully designed.
Visually appealing and well-written.
Background looks lovely
11. Alissa Bell
Another great Squarespace website example we cannot afford to leave is Alissa Bell Press, built quickly.
This letterpress printing company targets a select group of elite users looking for high-quality printing and design.
It has a stylish background photo on the intro page, a slogan, two call-to-action buttons on the page, and a full-screen background image.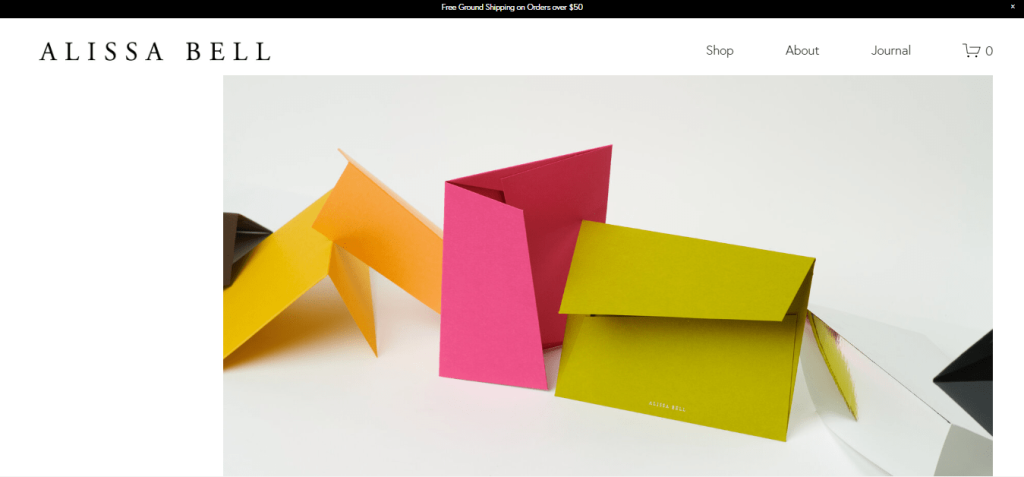 One of the buttons takes you to the online store, and the other button leads you to the site, together with brief instructions.
There is a grid-based layout on the inner homepage and the shop page. The color palette used is pastel.
Alissa Bell Key Features :
Let's take a look at the Alissa Bell Key Features:
Iconic interface
Your write-up is stunning
Design that stands out
12. Laura Berger
Using Squarespace as her website portfolio, ceramic artist Laura Berger showcases her work on the web professionally.
A hidden slider in the right-hand corner of the page displays her artwork; you can access it by clicking on it.
There is a slider on this page that you can only see if you hover over it.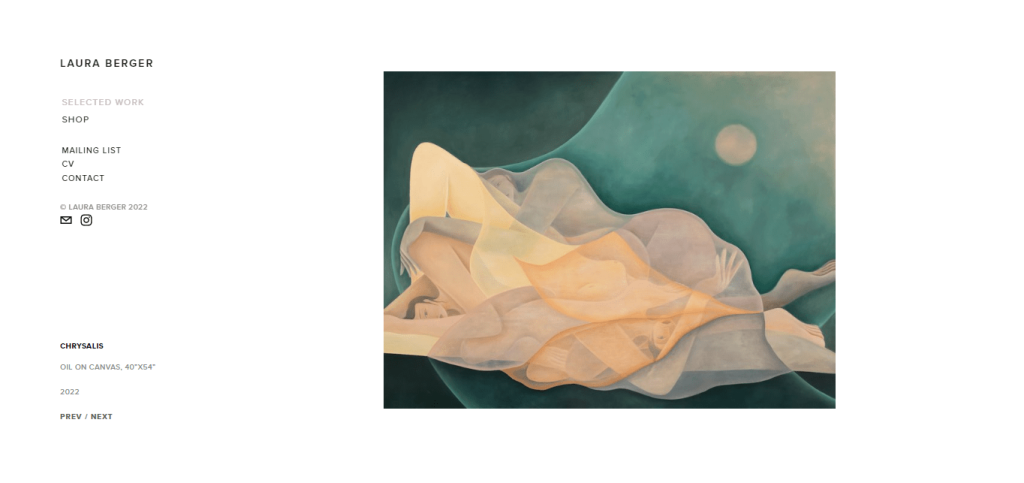 A smart separation of social media buttons with enough white space ensures they are easily visible and smartly separated from one another.
Laura Berger Key Features :
Let's take a look at the Laura Berger Key Features:
Imaginative and clear images
Attractive design that appeals to the audience
13. Sadie Williams
Sadie Williams showcases her designs and shares her vision on her Squarespace website.
You can read about her brand through the different collections on her site and discover how she uses different fabrics, colors, and textures.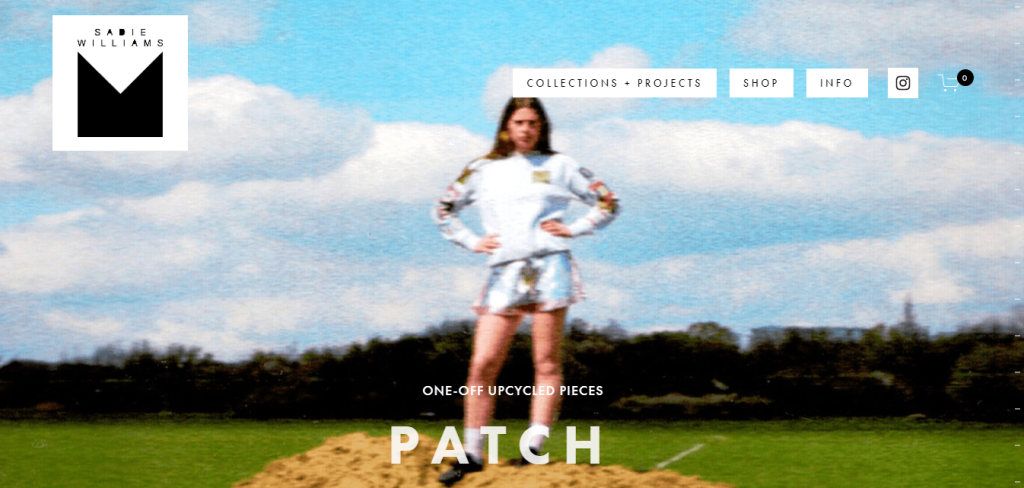 The photos she selected for her web presence are colorful, bold, and slightly edgy. Check out Sadie if you're into this style!
Sadie Williams Key Features :
Let's take a look at the Sadie Williams Key Features:
As you scroll down, you'll see layered effects
Throughout the screen-filling exercise, each page represents a different project
A very eye-catching animation appears on the main page of the recent product.
14. Kris Bowers
The composer and pianist Kris Bowers is a winner of the Emmy Award for Best Composer and Piano Player.
Undoubtedly, it's one of the best examples of the use of Squarespace, and the website is extremely easy to navigate.
The site offers several features for visitors, including the option to contact them, follow them on several social media platforms, and search for upcoming performances.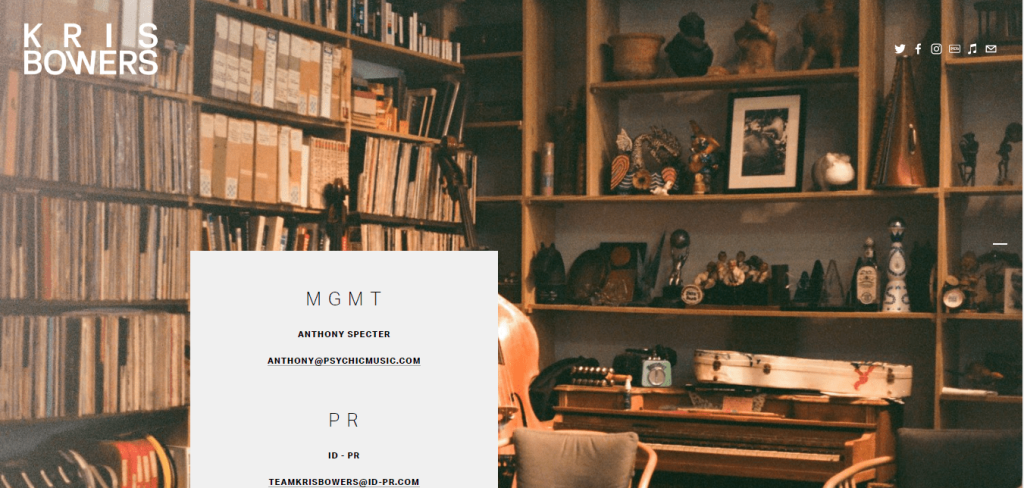 As you can see from the image at the top of each page, this website is simple and uses a large photo as the header.
Kris Bowers Key Features :
Let's take a look at the Kris Bowers Key Features:
Add animation to the menu bar
Easy-to-use design
15. Hester
Are you a seller online who likes to put their few favorite product on display? then Hester can be one of the best option for you. Every time a user visits the website, user will be able to view a pop of the products with a CTA Button available. It provides an amazing navigation for users. Blogging section is neat and helps to integrates with CMS which eventually helps you with SEO. SEO is a very important factor considering you have a store online.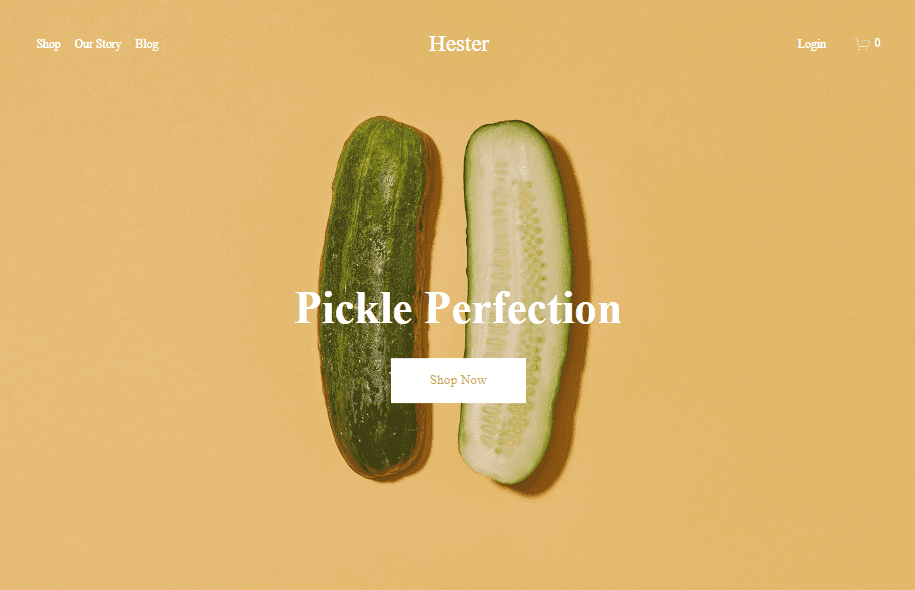 Hester Key Features :
Let's take a look at the Hester Key Features:
Easier to navigate
Great for SEO
Great UI & Easy to understand
16. Bandits Restaurant
One of the simplest Squarespace website out there, Bandits Restaurant. It is considered as the simplest Squarespace website because of how it looks, the features and the CTA. The homepage isn't a long page, where whatever the user needs is communicated very properly and in a simple manner. It gives out all the right information whatever a user might need, from contact information to location, you will find everything right in front of you. The buttons are placed at the right place which makes the navigation easy.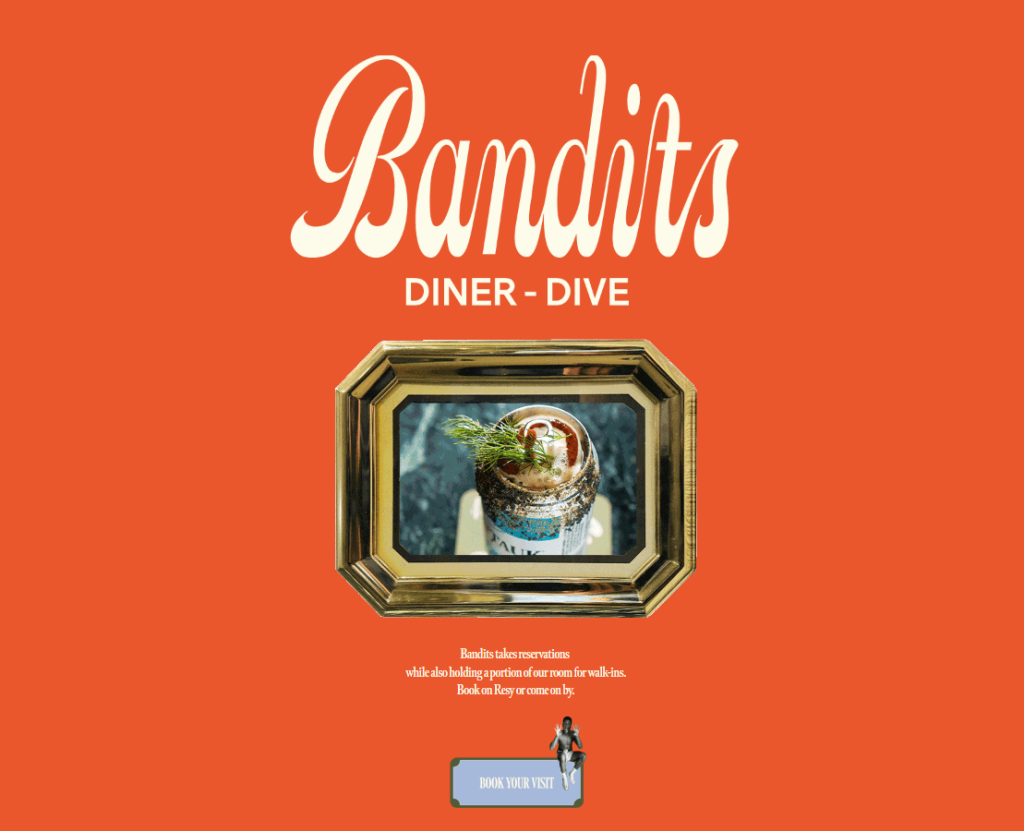 Bandits Restaurant Key Features :
Let's take a look at the Bandits Restaurant Key Features:
Easy To Navigate & One of the simplest website to Understand
Communication is done properly with right placement of button.
Related Reads:
Conclusion: Best Squarespace Websites 
Having seen some of the swankiest Squarespace examples available online, among our top recommendations are Altrock, Pica Things We Love, and Julie Harmsen, which we feel are excellent examples of Squarespace websites for attracting people's attention. Their services are superb with anything you come across, whether it be appealing design, easy to use, good quality images, or anything else. All in all, they are the best out there.