Astra vs OceanWP, Which is the best for you? In the WordPress Directory, you can find thousands of themes to choose from. It can be challenging to determine which is best for your website, especially when comparing high-performing and low-cost options.
Be it features, free versions, or customization. These themes always leave a significant impact on the designers and developers.
As these, both are best and almost equivalent in every aspect. One thing is left to wonder: How do you select the best theme for your particular circumstance?
A good theme makes a big difference to your website. Taking it lightly isn't a good idea. Choosing a theme that meets your needs and is appealing is worth considering.
To assist you in choosing the best theme for your requirements, we will compare OceanWP and Astra in great detail, going hands-on with both themes.
Key Differences Between Astra and OceanWP
To know the exact key difference between Astra and Ocean, Let's take a quick look at the Table.
| | | |
| --- | --- | --- |
| Type | Astra | OceanWP |
| Features | Layout Customisation | Woo Pop-up |
| Price | Starts at a $47/annually | Starts at a buzzing price of $43 annually |
| Support | Great support | Provides an excellent |
| Page builder compatibility | A plugin called "Ultimate Addons" is available for Elementor and Beaver Builder, enabling them to extend their functionality further | Compatibility with major page builders, focusing on Elementor |
| Customization | Have an excellent customization option | Customization is pretty exceptional |
| Target Audience | The end user, the developer, the designer, and the agency | Agencies, developers, designers, end users |
| Free Version | Yes. It does have a free versions. With a free theme with a good range of options for customization, | Yes, it is one of the most customizable free themes. |
| Pros | It is affordable to subscribe to the plans.If you intend to create an educational website, LifterLMS and LearnDash can be integrated. | The OceanWP theme is lightweight and fast.This theme is easy to use for creating eCommerce sites.The theme is also user-friendly for beginners. |
| Cons | Getting used to it might be challenging for new users.Layouts with fewer headers | Overpriced compared to Astra. |
We will go over the detailed differences between Astra and OceanWP.
Astra: An Overview
Brainstorm Force developed the Astra theme, a company launched in 2009. In addition to Schema Pro, Ultimate Addons, and others, the company has other popular products.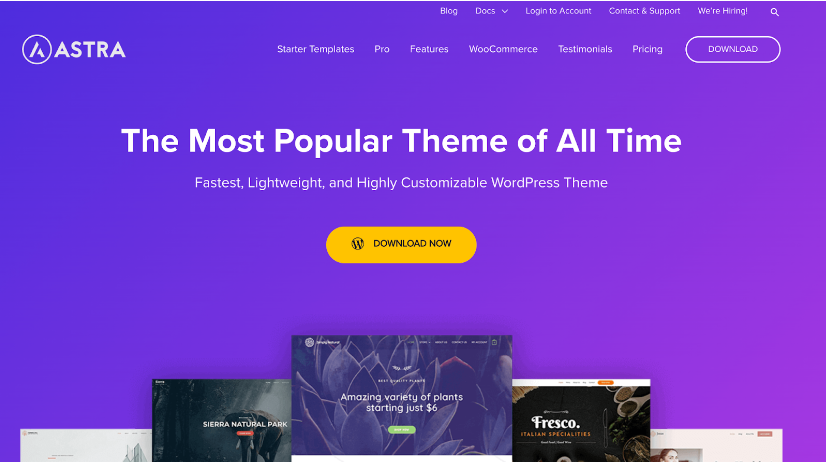 Furthermore, this beautiful and lightweight WordPress theme is very easy to customize. The template is suitable for various websites, including eCommerce stores, Business websites, personal websites, and blogs. Its features like Speed Optimization, Ease of Use, and Starter Templates make it one of the most popular WordPress themes.
It is also worth mentioning that the Starter Templates can be used with page builders like Elementor, Brizy, and Beaver Builder.
OceanWP: An Overview
OceanWP is yet another popular WordPress theme in the market developed by OceanWP LLC, a team of professionals from around the world. WordPress beginners and professionals will find this theme very helpful in solving problems they face during their website's development process.
In addition, it is a versatile WordPress theme. OceanWP is a WordPress theme designed to make the creation of online stores, blogs, and small business websites easy.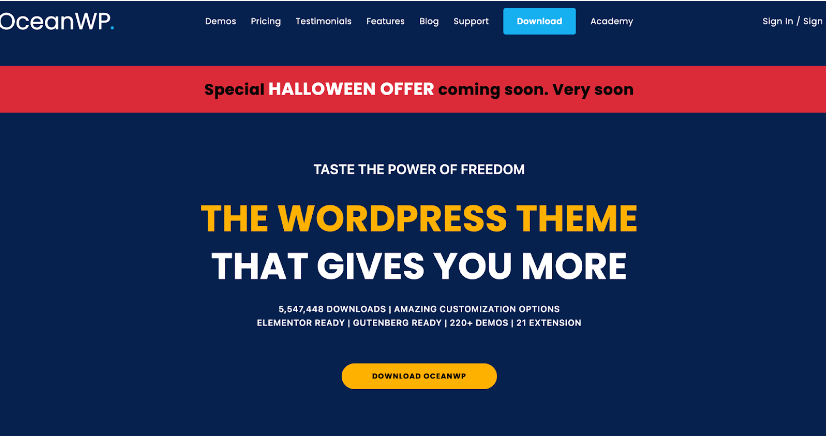 Using the OceanWP theme is a breeze, integrating seamlessly with popular page builders. The website can be easily customized, and your layout can be designed without the need for coding skills. Demo installation is one click away, and you can create websites quickly and easily using drag-and-drop.
Astra vs OceanWP: Free Theme
The WordPress.org repository has a large number of free themes available which are available for download. It is also possible that these themes do not have many design options, fewer templates, and fewer or no extensions.
On WordPress, you can find both Astra's free themes and OceanWP' s free themes. Installing the free theme version will allow you to start using it immediately.
There are several free theme options available; we will share them one by one and then let you decide which one is better.
Astra Free Theme
There are 90+ ready-made templates included in the free Astra theme. It is even better because you need only to make a few clicks to install the Astra free importer plugin, so you can have your theme template installed and launch your website within minutes.
These templates come with complete content, pictures, videos, and other media files that may be useful for any project.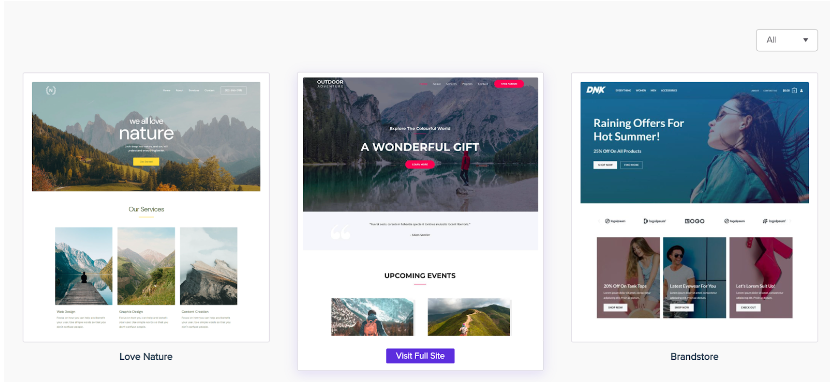 As for the backend, the Astra free theme does not have much choice in what to customize when it comes to the headers, footers, layouts, and blog pages.
OceanWP Free Theme
From the theme panel, you can import 15 free website templates with just a few clicks with OceanWP's free theme. These demo sites include images and content to help you launch your website quickly.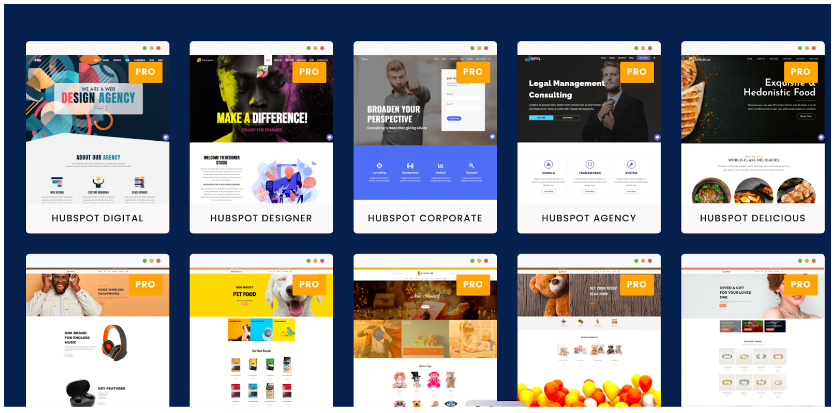 A number of options and settings are built-in to allow you to create custom templates. If you want to modify your template and publish it, you can do so in each of the options.
Add OceanWP's useful add-ons and extensions to your website to add more features. Free add-ons include:
Social sharing
Custom sidebar
Ocean extra
Bottom line:
When comparing these themes' free versions, you'll find Astra provides numerous free starter sites, header/footer builders, and convenient customization options.
The main feature of OceanWP is its custom template builder, along with free extensions, but there are few demo sites, which limits user design possibilities.
Astra Free Theme wins this comparison, hands down!
Astra vs OceanWP: Customization features
Customization on your website are vital for making it more appealing and presentable to your target audience. You can customize your content's appearance to add a sense of style and branding.
Despite this, both allow customization. Let's see how far it goes.
Customization Option in Astra
Almost any aspect of this theme can be modified to meet your needs, and it is highly customizable. Starting with the header, you can create stunning headers without any hassle, thanks to the transparent header option. This option allows you to make the background of your main header transparent and pull the page's main content to the top when selected.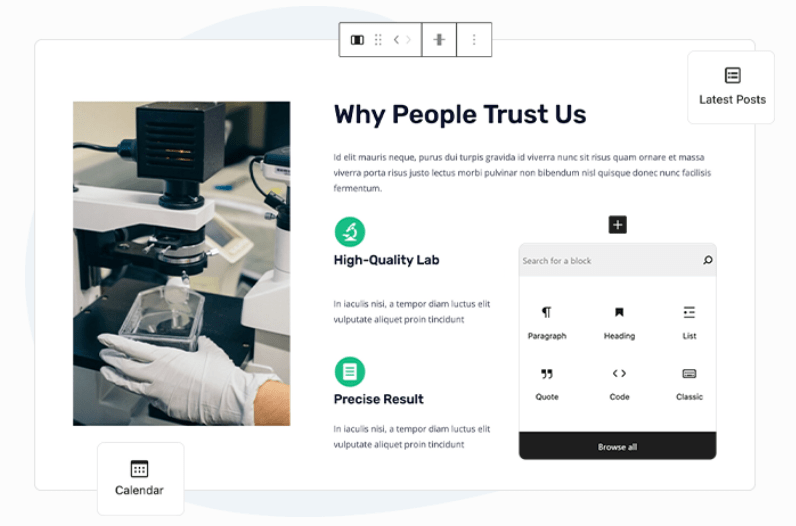 It is also possible to customize the fonts and colors so that they are in line with the brand of your organization.
Customization Option in OceanWP
The customization options available in OceanWP are also enhanced with additional features. Among the features is the ability to choose from an off-canvas menu or a sidebar. Furthermore, you will be able to create a sticky header, which you can customize with animations, logos, and other options you want.
Additionally, you'll be able to choose from seven different header styles, including one with a transparent background. If you want, you can create your headers per head.
As it integrates well with WooCommerce, you can also use it to create an online store as it is easy to integrate.
Bottom Line:
A lot of WordPress websites use themes like these, and as far as customization goes, it's a draw.
Astra vs OceanWP: Features and Extensions
A theme's features, modules, design options, customizations, and so on are all crucial factors when choosing one for your business or personal website.
Astra and OceanWP are the perfect choices for any website, blog, or eCommerce store powered by powerful features and extensions. Both themes offer a wide range of customization options.
It would be interesting to compare themes concerning features and extensions to see which one takes the lead in this category.
Astra Features
There are tons of features and options in Astra that make it one of the most flexible WordPress themes around. Using this theme won't slow down your website; self-optimization improves overall performance.
The following are some of the most popular features of the theme:
Layouts customized
Header transparency
Using sticky headers
An exclusive sidebar
You can access this feature based on the theme's pricing plan.
LifterLMS, LearnDash, WooCommerce, and other WordPress plugins can also be integrated with Astra. It allows users to create membership sites and online courses.
With the built-in SEO optimization and schema markup implementation, your website will have an easier time ranking in search engines because of the theme's easy SEO optimization.
Nevertheless, Astra also provides custom widgets to showcase your business addresses, create informative lists, and display icons for social sharing.
OceanWP Extensions
The free and paid extensions offered by OceanWP can enhance your WordPress website's functionality. Free extensions are included in the free plan; a paid plan will grant you access to all their extensions.
These add-ons can be installed with a single click, and you can begin using the new theme capabilities.
OceanWP's most popular extensions include: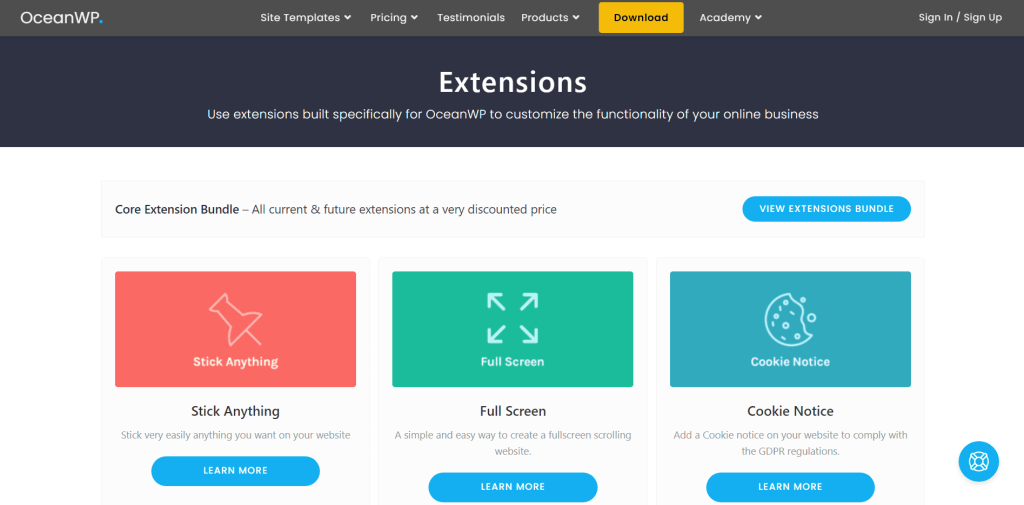 Ocean extra
Stick anything
Full Screen
Instagram
Portfolio
Woo Popup.
Ocean Extra is an essential add-on for your site, as it offers many features.
To integrate seamlessly with any popular plugin for WordPress, OceanWP supports WooCommerce.
The performance and speed of the theme are optimized for the best possible experience. It can also be improved by using caching plugins for WordPress, which can be installed on your site.
Bottom line:
The flexibility and integrations of Astra and OceanWP make them popular. Either theme can be set up without coding knowledge.
There are many features in Astra to make a website. Custom widgets, third-party plugins, robust design features, and free and paid themes offer different features.
The comparison of Astra and OceanWP features ends in a tie.
OceanWP vs Astra: Woo Commerce Integration
Both Astra and OceanWP offer Woo Commerce plugin. There are few specific & special features which both offer but which one is best for Woo Commerce plugin? Let's find out.
| | | |
| --- | --- | --- |
| Features | OceanWP | Astra |
| Drop – Down option for Shopping Cart | Yes | Yes |
| Customisation for WooCommerce Pop Ups | Yes | No |
| Product Filters for Off Canvas Sidebar | Yes | Yes |
| Customisation for WooCommerce options | Yes | Yes |
| Floating Add to Cart Option (Button) | Yes | No |
Astra vs OceanWP: Performance
Anyone wants a website that takes forever to load and has 100 requests stalling it.
Any theme should consider performance and speed because poor performance can lead to problems in SEO and conversions, which can be detrimental to your business.
Bottom line:
There is no contest between Astra and OceanWP in this department – Astra is the clear winner.
Astra vs OceanWP: Pricing
When choosing a WordPress theme, the cost may play a role. The decision becomes easier when you do not want to invest money in a WordPress theme. Astra and OceanWP are two themes you can try out, and you can see which one suits your needs better.
You should compare the costs of Astra Pro with those of OceanWP Pro to maximize the potential.
Astra Pricing
There are two purchase plans with the theme: Annual and Lifetime. The plans are also divided into three subcategories.
There are three tiers in the Annual plan: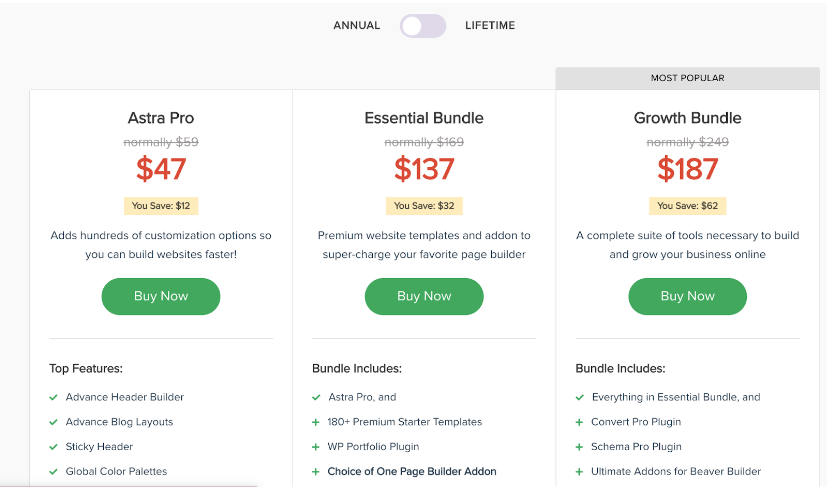 Astra Pro :
With the theme, you'll get a mega menu, a white-label option, and more for $47/per yearly
Essential Bundle :
With a price tag of $137, this theme offers features such as unlimited websites and a 30-day risk-free guarantee.
Growth Bundle :
It starts at a pricing rate of $187. Among the many features included in the theme are SkillJet Academy membership and the Convert Pro plugin.
There are also Three Tiers to the Lifetime Plan:
Astra Pro:
The theme can be used for life during the one-year trial period, and a mega menu, white label, and other features are included. It starts at a pricing plan of $227 yearly.
Essential Bundle :
This theme comes with a lifetime guarantee and unlimited websites for $677.
Growth Bundle :
This plan comes with a pricing plan of $937 per year with the most outstanding capabilities of SkillJet Academy, Convert Pro plugin, and others included in the plan. The payment can also be split into three installments over three months.
OceanWP Pricing
There is also an Annual and Lifetime purchase plan available with OceanWP. Each plan is subdivided into three categories.
There are three tiers in the Annual plan: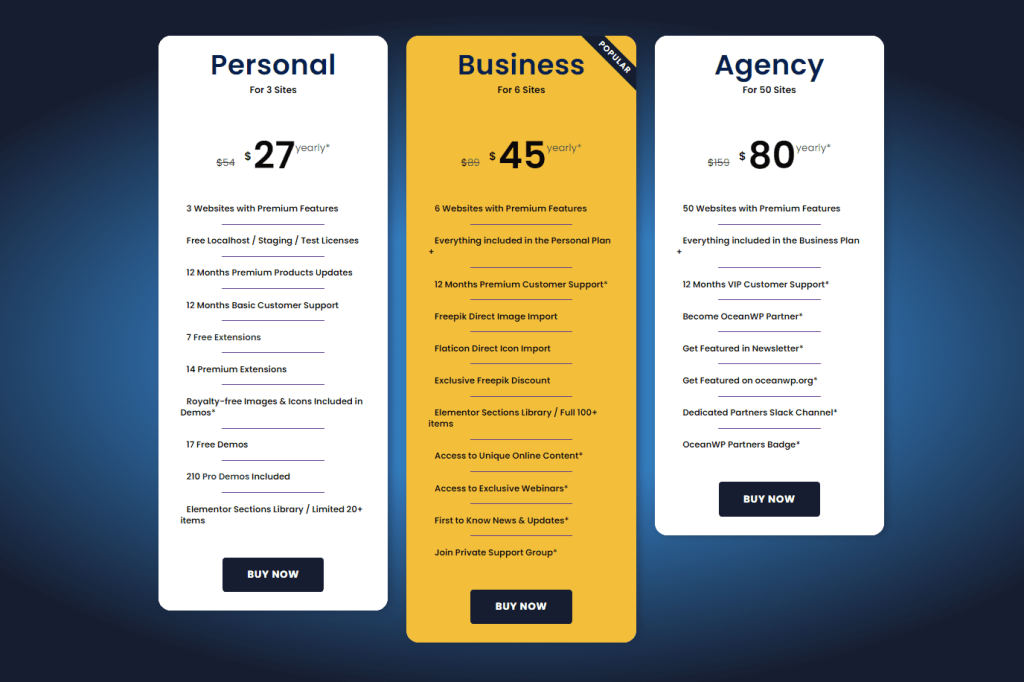 Personal :
This theme includes 12 months of support and can be used for three sites for $27 yearly.
Business :
It costs $45 yearly to license the theme for six sites and includes 12 months of support.
Agency :
This theme is available for $80 annually with support for 50 sites.
A Lifetime plan is Also Available in Three Tiers:
Personal :
This theme comes with lifetime support for three sites for $178.
Business :
The theme can be used on three sites for $285 with lifetime support.
Agency :
The theme can be used for three websites for $509 and comes with lifetime support.
Bottom Line:
Astra wins hands down when it comes to pricing plans.
Related Read:
Astra vs OceanWP: Which One To choose In 2023?
WordPress themes like Astra and OceanWP are among the best. There is intense competition between them regarding design, templates, features, add-ons, and pricing.
Taking a quick look at both themes, let's determine a winner:
Featuring powerful design features, a powerful header/footer builder, and integrations with premium plugins, Astra is a fast, lightweight WordPress theme.
Prices for Astra are on the high side. You get unlimited access to the theme if you take a broader view.
An OceanWP theme is an excellent option for small websites with low budgets based on a detailed comparison. Astra wins for a perfectly customizable, highly flexible, and highly customizable WordPress theme.